The demand for vegan milk (plant-based milk) is rising rapidly. The dairy substitute trend, which started from developed markets like North America and Western Europe, has now spread everywhere. Vegan milk (plant-based milk) is certainly very good for health and with increasing awareness towards health and fitness, the demand for plant-based milk will continue to surge.
Soy milk sales is declining in many countries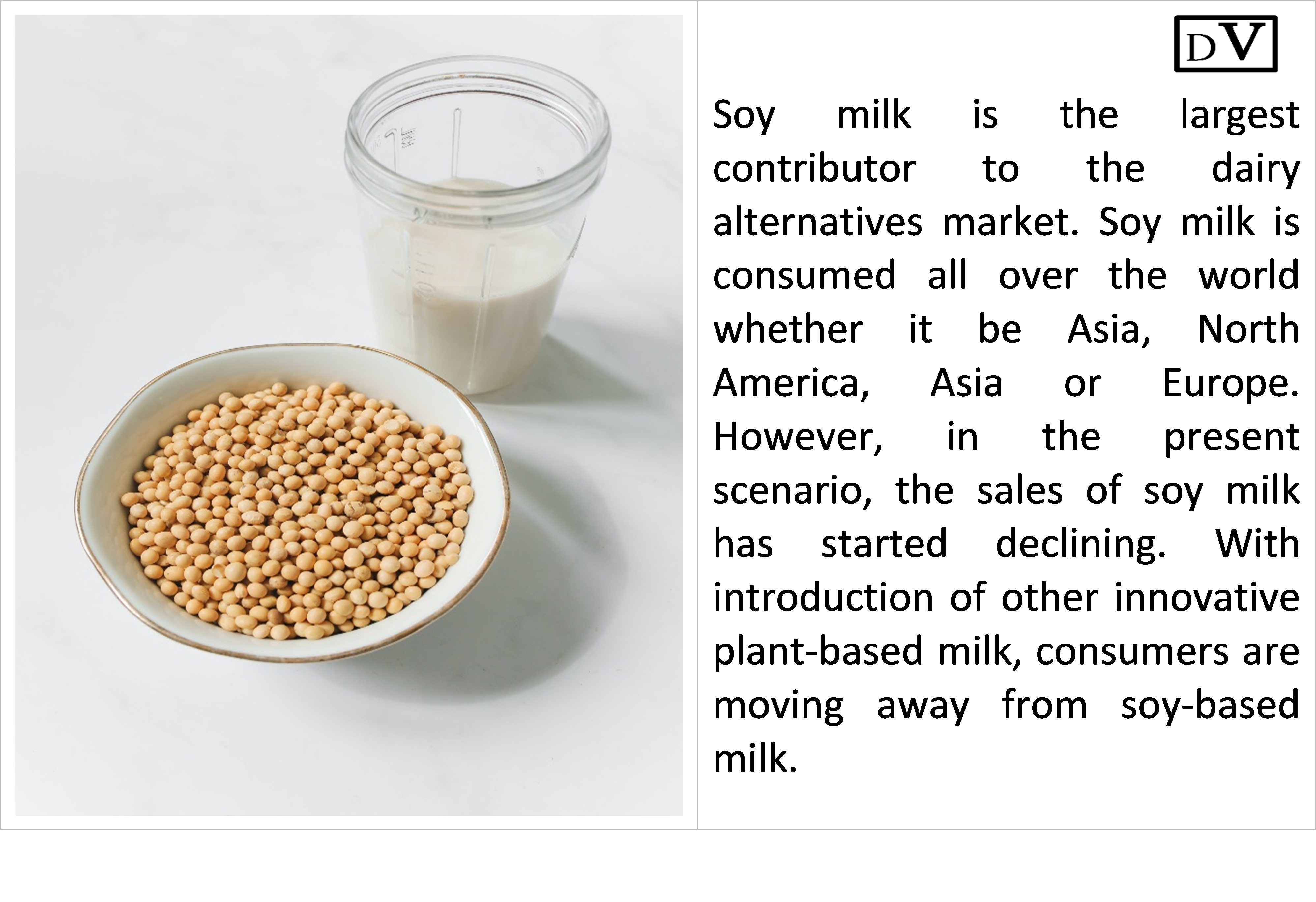 We all are aware of the most common plant-based milk that is soy milk. Soy-milk is the first vegan milk that became popular among consumers. Soy milk is consumed all over the world whether it be North America, Asia or Europe. However, in the present scenario, the sales of soy milk has started declining. So, what is the reason for this?? Well…consumers are always looking for a better and a healthier alternative. With introduction of other plant-based milk such as almond, consumers are moving away from soy-based milk. Another reason for declining popularity of soy is rising number of individuals who are soy-intolerant.
Here are five healthy plant based (vegan) milk types, that are worth trying:
Oat milk is one of the best dairy alternatives available in the market. The most common oat milk brand that you can try out is Oatly. Oat milk is best suited for health and fitness and hence, the demand is increasing rapidly among overweight individuals, and fitness enthusiasts. Oat milk is also becoming a popular drink among women population. Oat Milk market size is expected to surpass $500 million by the year 2024, as per Staticker, a data and research firm.
Cashew milk is a very interesting dairy alternative product launched recently in the market. The milk is prepared by mixing very fine powder of cashews with water. Cashew nut milk brands that you can try out are Forager, Provamel Cashew Drink and Alpro. Cashew milk industry is quite small presently. However, the industry is growing fast. As per Datavagyanik, a data and research firm, in 2020, the Cashew Milk market size was around $50 million but the industry is growing at (13 – 15) % year-on-year.
Hazelnut milk is a good option to try out. Hazelnuts are rich source of vitamins and minerals. Hazelnut milk brands that you can try out are Pacific and Elmhurst. As per Staticker, a data and research firm, in 2020, the Hazelnut Milk market size was around $40 million and is expected to grow at over 12% year-on-year during the next five to six years. This signifies how potential this industry is.
walnuts are perceived to be a healthy food. Walnut milk is another niche plant-based milk category that is growing at a notable pace. Walnut milk are best to be consumed with breakfast. It can be consumed either hot or cold. Walnut milk industry is quite small presently with very limited number of active players.
Pistachio milk is a very innovative product in the dairy substitute category and has potential to disrupt the plant-based milk industry. Pistachios are loaded with fibers, minerals and antioxidants. They are very useful in reducing cholesterol levels and controlling blood pressure. There are very limited pistachio milk brands available in the market and Táche is leading among them.
##Related tags – milk alternatives, dairy substitute, types of plant-based milk, dairy alternative, dairy free milk, healthiest dairy alternative, vegan milk, oat milk industry, oat milk market size, cashew nut milk industry, cashew nut milk market size, hazelnut milk industry, hazelnut milk market size, walnut milk industry, walnut milk market size, pistachio milk industry, pistachio milk market size