Plant based milk has been attracting customers worldwide. The industry that picked around a decade ago has now gone mainstream. Plant-based milk such as soy milk, almond milk, coconut milk and even oat milk are now available everywhere. So, after the success of plant-based milk, a range of other dairy alternative products are gaining traction. Most common of these dairy alternative products are plant-based yogurt and plant-based cheese. Other dairy alternative products selling in the market include plant-based desserts, butter and cream.
Dairy free (vegan) yogurt is a healthy substitute for milk-based yogurt
Plant-based yogurt are prepared from sources such as soy, almond, cashew and others. Non-dairy yogurt is a healthy alternative for lactose intolerant individuals, vegans as well as others. There are plain as well as flavored non-dairy yogurt easily available in the market. Commonly available non-dairy yogurt flavors in the market are strawberry, vanilla, cherry, lemon and others. So, if you are willing to try out a healthy food option apart from the ones prepared from milk, this is the best option. Most commonly, soy and nut milk are used to prepare plant-based yogurt.
Here are the three best vegan yogurt options for you in 2021:
Soy milk yogurt – Soy yogurt has become a common product and is available across the globe. It is popular among individuals who have lactose intolerance. Soy yogurt is a better source of protein than most other plant-based milk. For example, 100 grams of milk yogurt contains around 3.5 grams of protein. Protein content in 100 grams of soy milk is 2.8 grams. Below is the detailed representation of nutritional facts of soy milk yogurt.
Silk plain soy milk yogurt nutrition information, per 170 grams: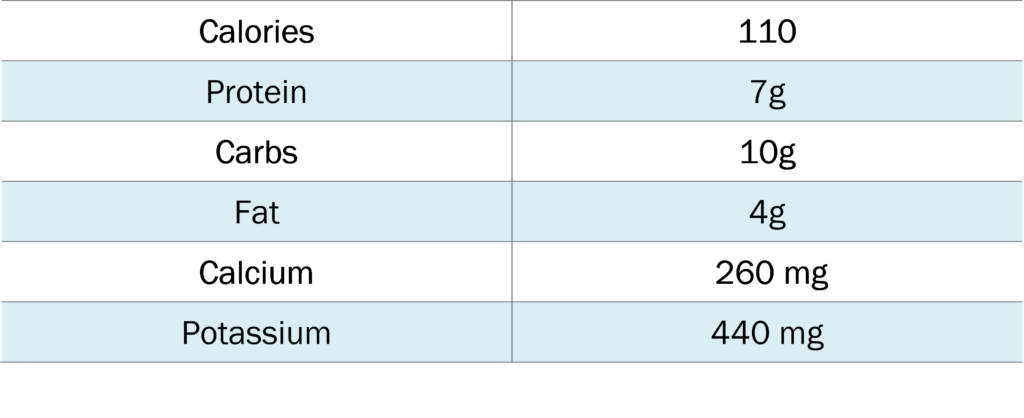 Nut milk yogurt – Nut milk yogurt is equally popular as soy milk yogurt. In fact, many consumers are reportedly switching from soy to nut. There are several nuts that are being used to prepare vegan yogurt such as almond, cashew, peanut and macadamia. Among the nut milk yogurt options, almond milk yogurt is the most common. Below is the detailed representation of nutritional facts of almond milk yogurt.
Silk plain almond milk yogurt nutrition information, per 170 grams: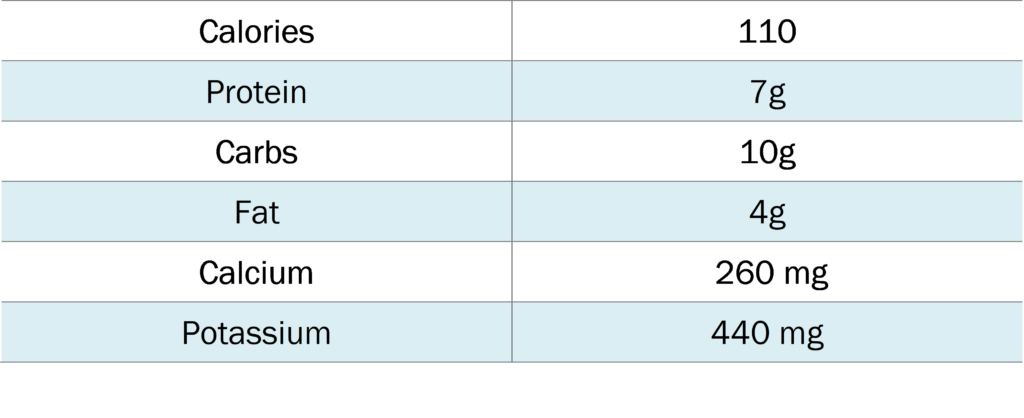 Coconut milk yogurt – Coconut milk yogurt is another popular plant-based yogurt option in the market. While the protein content in coco yogurt is relatively lower than almond and soy yogurt, it is rich in calcium. On an average, a 100 grams pack of this yogurt contains less than 1 grams of protein, but, the calcium content is over 200mg. Below is the detailed representation of nutritional facts of coconut milk yogurt.
Silk plain coconut milk yogurt nutrition information, per 175 grams: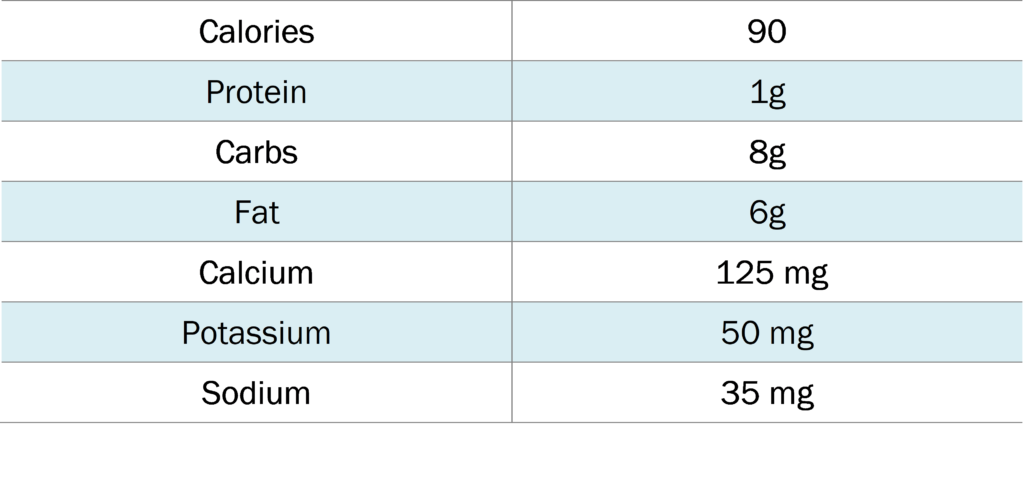 We saw nutritional facts of some common plant-based yogurt. Now, when we compare the conventional milk yogurt with the vegan counterpart, we observe that:
The milk yogurt has higher protein in comparison to most plant-based alternatives. However, almond and soy can be opted if you are looking for a protein-rich plant-based yogurt.
In terms of calcium, both conventional yogurt and vegan counterpart are equally good. Coconut yogurt, however, has the highest calcium content.
In terms of fat content, vegan as well as dairy yogurt are available as a standard and low-fat variant. So, you can enjoy both of these even if you are on a low-fat diet.
Milk yogurt nutrition information, per 100 grams:

Which vegan yogurt is best for you?
Well…there is no specific answer to this question. All of these options are healthy and easily available alternatives of conventional yogurt. However, the selection depends upon user specific nutrition requirements and obviously the taste preferences. There are many people who have soy allergy. For such individuals, the easily available options are coconut and nuts. Similarly, there are people who are allergic to nuts. For them, the easily available options are soy and coconut.
In fact, there are few other vegan yogurt options available in the market such as oat milk yogurt and hemp milk yogurt. However, these products are presently available only in few countries.
Which are the best vegan yogurt brands in 2021?
There are several brands that are trusted by consumers of vegan yogurt. Alpro and Silk are among the largest selling brands owned by Danone. Danone is a French manufacturer of food and beverages. It is a leader in the vegan food product category. The Alpro and Silk brand offers you plant-based yogurt and drinks prepared from soy, almond, oat and coconut.
Stonyfield is another popular dairy free yogurt brand. The brand offers normal as well as frozen dairy free yogurt.
Dream is a brand owned by Hain Celestial. The brand has a wide portfolio of dairy free offerings including yogurt. Chobani is a other brand that sells oat-based non-dairy yogurt.
Few more popular non-dairy yogurt brands are:
Oui
Good Karma
Nancy's
Kite hill
Koyo
.Calfia
Vegan cheese and butter are also gaining demand
As more people across the world are quitting dairy and vegan cheese and butter are becoming popular. Normally, vegan (plant-based) cheese and butter contain lesser calories in comparison to the regular cheese and butter. So, these are suitable choice not just for vegans but also for individuals who are willing to stay healthy and loose weight.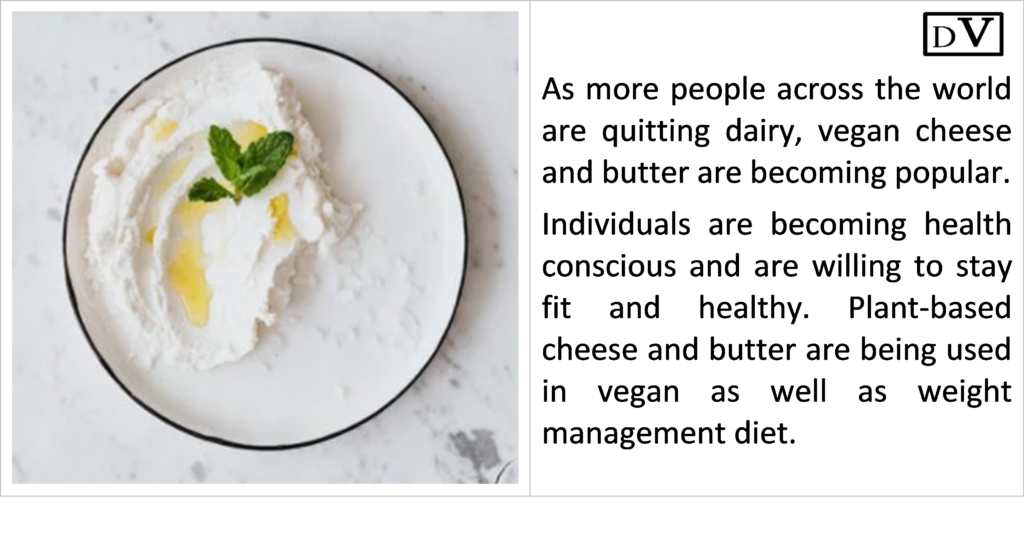 Industry giants are looking to capitalize on the milk alternatives industry
Vegan yogurt is fast growing industry with an overall revenue size of around $1.5 billion in 2021. The year-on-year growth observed for the vegan yogurt industry during the period (2018 – 2020) was around 20%.
The vegan cheese and butter combined, is around $2 billion industry. The market for vegan cheese and vegan butter are being used by household customers as well as in vegan food products. Increasing number of vegan food service outlets are also creating demand for vegan cheese, butter as well as yogurt.
##Related tags – vegan yogurt, plant-based yogurt, vegan cheese, plant-based cheese, vegan dessert, plant-based dessert, best vegan yogurt brands in 2021, soy milk yogurt nutrition information, coconut milk yogurt nutrition information, almond milk yogurt nutrition information