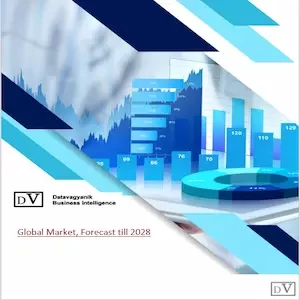 Europe Apparel Market Research- Size, Growth Trends, Competitor analysis & 5 key Strategies
The European apparel market has been going through a period of transformation in recent years. With the emergence of digital technologies and the shift towards sustainable fashion, businesses operating within this sector have been facing a range of challenges and opportunities. However, the European apparel market is expected to witness a steady growth during the forecast period. This growth is driven by several factors such as changing fashion trends, rising disposable income, increasing number of working women, etc.
Drivers of the European Apparel Market
Changing Fashion Trends: The European apparel market is heavily influenced by fashion trends. Consumers are always on the lookout for the latest trends and styles. This has led to an increase in demand for fast fashion, which is low-cost clothing collections that mimic current fashion trends. Several fast-fashion brands have emerged in Europe, which has contributed to the growth of the apparel market.
Rising Disposable Income: The increase in disposable income has led to an increase in consumer spending on apparel. Consumers are spending more on clothing and accessories, which has led to an increase in demand for high-quality apparel.
Increasing Number of Working Women: Women are joining the workforce in greater numbers than ever before. This has led to an increase in demand for professional and formal clothing, which has contributed to the growth of the European apparel market.
Restraints of the European Apparel Market
Increasing Competition: The European apparel market is highly competitive. There are several established brands as well as new entrants in the market. This has led to price wars and a decrease in profit margins for manufacturers.
Rising Raw Material Costs: The cost of raw materials such as cotton, wool, and silk has been increasing. This has led to an increase in the cost of manufacturing apparel, which has led to an increase in the price of apparel.
Growing Concerns About Sustainability: Consumers are becoming increasingly aware of the environmental impact of the apparel industry. This has led to a growing demand for sustainable and eco-friendly apparel. Manufacturers who do not adopt sustainable practices may face a decline in sales.
Opportunities in the European Apparel Market
E-commerce: The rise of e-commerce has created new opportunities for apparel manufacturers. Online sales channels have made it easier for manufacturers to reach a wider audience and reduce their dependence on brick-and-mortar stores.
Personalization: Consumers are increasingly looking for personalized products. Apparel manufacturers can take advantage of this trend by offering customized apparel and accessories.
Emerging Markets: The European apparel market is expanding into emerging markets such as Eastern Europe and Asia. This presents new opportunities for manufacturers to tap into new markets and increase their sales.
Threats to the European Apparel Market
Economic Downturn: A recession or economic downturn could lead to a decline in consumer spending on apparel. This could result in a decrease in sales and profits for manufacturers.
Counterfeit Products: Counterfeit products pose a significant threat to the apparel industry. These products are often sold at a lower price, which can lead to a decrease in sales for legitimate manufacturers.
Political Instability: Political instability can lead to a decline in consumer confidence and a decrease in sales. This can be particularly problematic for apparel manufacturers that rely on exports.
Online v/s Offline Channel
In recent years, online sales have been on the rise in the Europe apparel market. In 2020, online sales accounted for approximately 37.5% of the total apparel market in Europe. This trend is expected to continue, with online sales projected to grow at a rate of 10% annually.
There are several reasons why consumers are increasingly turning to online channels to purchase apparel. Firstly, online shopping offers convenience and flexibility, allowing consumers to shop from the comfort of their own homes and at any time of the day. Secondly, online retailers often offer a wider selection of products than traditional brick-and-mortar stores. Finally, online shopping can often be cheaper than buying from physical stores.
However, offline sales still play a significant role in the Europe apparel market. Despite the rise of e-commerce, many consumers still prefer to shop in physical stores for a variety of reasons. For example, they may want to try on clothes before purchasing them, or they may enjoy the social aspect of shopping with friends or family. In addition, physical stores often offer a more personalized shopping experience, with knowledgeable staff on hand to provide advice and assistance.
With online sales projected to continue growing, businesses that fail to embrace e-commerce risk losing out on potential customers. This means investing in a user-friendly website, offering a wide selection of products, and providing a seamless shopping experience which includes integration of emerging technologies such 3D- virtual fitting rooms as it not only enhance the customer shopping experience but also reduce the return rate of merchandise, thus, benefiting the seller.
Key Facts in Europe Apparel Market
According to Datavagyanik Business Intelligence, there are nearly 255000 apparel brands in Europe.  out of these brands, 85.4% are Small Brands, nearly 14% are Medium Scale brands  and only .6% are large brands. Further, nearly 62% of the brands  are actively selling product online. Large and medium brands have higher penetration in online space while small brands are still catching up. With optimal internet penetration, online sales in  Europe is bound to grow significantly. Datavagyanik expects brands to integrate online channel at compounded growth of 4.7% till 2030.
Europe Apparel Market Competitive Landscape
The Europe apparel market is highly fragmented, with a large number of players operating at different levels of the value chain. Some of the key players in the market include:
H&M Group: Established in 1947, H&M Group is a Swedish multinational clothing-retail company that operates in 74 countries. The company offers a wide range of products, including clothing, shoes, accessories, and cosmetics.
Inditex Group: Based in Spain, Inditex Group is a multinational fashion company that operates in over 90 countries. The company's flagship brand, Zara, is a popular fast-fashion brand that has gained a reputation for its on-trend designs and affordable prices.
Adidas AG: Adidas AG is a German multinational corporation that designs and manufactures sports shoes, clothing, and accessories. The company's products are sold in over 160 countries, and it operates over 2,000 retail stores worldwide.
Nike Inc.: Based in the United States, Nike Inc. is a multinational corporation that designs, develops, and sells athletic footwear, apparel, and accessories. The company's products are sold in over 190 countries, and it operates over 1,100 retail stores worldwide.
VF Corporation: VF Corporation is an American apparel and footwear company that owns several well-known brands, including The North Face, Vans, Timberland, and Wrangler. The company's products are sold in over 150 countries, and it operates over 1,500 retail stores worldwide.
These companies are some of the largest players in the European apparel market, but there are many smaller players that are also making an impact. The market is highly competitive, with companies competing on factors such as price, quality, design, and sustainability.
"Every Organization is different and so are their requirements"- Datavagyanik
Do You Want To Boost Your Business?
drop us a line and keep in touch