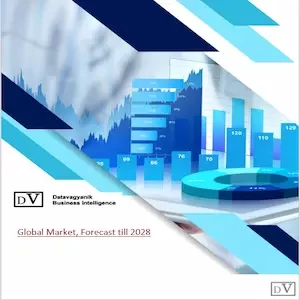 Germany Children Audiobook Market Analysis, Revenue, Sales Volume, Industry Trend and Forecast
Germany Children Audiobook market size is estimated to be $63.7 million in 2021. The market is expected to grow at a CAGR of 23.6% by 2028. A busy lifestyle, increased screen time, better internet penetration and increasing use of smartphone among children is propelling the market for children audiobook in Germany. Germany children audiobook market is the largest in Europe and accounts for nearly 22.5% of the European market. European children audiobook market is way different from that of North America due to language variation throughout the region.
Germany Children Audiobook Market by States
North Rhine-Westphalia Children Audiobook market
Bayern Children Audiobook market
Baden-Württemberg Children Audiobook market
Lower Saxony Children Audiobook market
Hesse Children Audiobook market
Rest of Germany
Germany Children Audiobook market is further divided into States. 5 of its states namely North Rhine-Westphalia, Bayern, Baden-Württemberg, Lower Saxony and Hesse account for a major portion of Germany Children Audiobook market.
Germany Children Audiobook Market Segments
Datavagyanik has covered each Children Audiobook in detail in terms of market size, sales volume, growth forecast. Contact us for detail segmentation.
Key questions answered in the Germany Children Audiobook Market Analysis Report:
What is the market size for Children Audiobook in Germany?
What is the yearly sales volume of Children Audiobook in Germany and how is the demand rising?
Who are the top market players by market share, in each product segment?
Which is the fastest growing business/ product segment?
What should be the business strategies and Go to Market strategies?
"Every Organization is different and so are their requirements"- Datavagyanik
Do You Want To Boost Your Business?
drop us a line and keep in touch