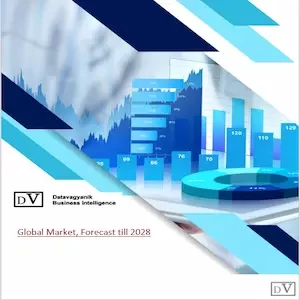 5G in Healthcare Market Research Report, Analysis and Forecast till 2030
5G in Healthcare Market Analysis
The research report titled "5G in Healthcare Market, Business and Opportunity Analysis" published by Datavagyanik presents a detailed analysis of the 5G in Healthcare Market with country-wise market statistics, qualitative insights, and market player analysis. One of the prime objectives of the report is to provide an assessment of the market potential, market revenue, growth, and business opportunities for 5G in Healthcare Market in each country.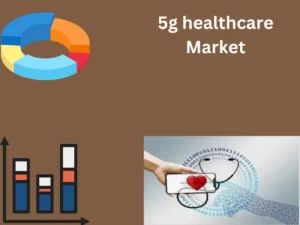 5G is the future of wireless networks, and its implementation will be widespread in all areas of our lives. For example, 5G will have a considerable impact on the healthcare industry, as it will provide new medical devices and improve the transfer of large amounts of data between them. And this is only the beginning! In addition to technological advancements, 5G will allow us to provide more personalized care by giving patients direct access to their medical records and allowing them to track their own health indicators, such as their heart rate and oxygen levels, which can help prevent potentially deadly conditions from developing or getting worse.
Though 5G technology is still in its early stages, it's expected to have a massive impact on how we live and work. This includes healthcare, which has already become reliant on devices that use wireless connectivity. In fact, according to Datavagyanik, there will be 28 billion connected devices by 2028. These factors are likely to create new opportunities for companies involved in 5G technology development in healthcare market.
The global 5G in Healthcare Market size in is 2021 expected to be $218 million and is expected to grow at 73% CAGR during the forecast period. The global 5G in Healthcare market is segmented into North America, Europe, APAC & Rest of the world.
5G in Healthcare: Importance, Uses, and Market Growth
5G in healthcare commits a health and well-being environment to its patient and fulfills medical care suppliers' needs. It provides precise, productive, and cost-effective benefits to the health ecosystem. 5G in healthcare is introduced to increase the accessibility and efficacy of developing healthcare technology. Minor network upgrades are already influencing how patients engage with hospitals and doctors.
Many aspects of 5G in healthcare include remote patient monitoring, telehealth, and the transfer of large medical documents. Moreover, the tracking of patient mobility in hospitals is also performed by 5G in healthcare technology.
To enhance telehealth technology and give doctors a greater understanding of patient health, 5g in healthcare is introduced. This technology remote patient monitoring devices are now being implemented in hospitals.
 Importance of 5G in healthcare
The significance of 5G in healthcare is broad and may impact many aspects of daily life. Nowadays, 5G in healthcare employs wearable technology to provide patients with ongoing treatment, guidance, and support while doing physical monitoring.
The importance of 5G in healthcare is outlined below:
Remote Consultation of Patients
Patients now have more convenient medical care options because of recent telemedicine advancements. For example, remote consultations performed over the phone and live video offer accessible ways to get medical advice without going to a hospital or doctor's office.
5G in healthcare enables patients incapable of traveling to a big health clinic with expertise in their disease to have remote assessments. Additionally, counseling for every single patient may also be individually developed and given to every patient on a population of worldwide basis.
Reduce Processing Cost of Drugs in Pharmaceutical Companies
5G in healthcare allows pharmaceutical firms to test more medications per year because of the reduced cost of processing and lower administrative expenses.
Drug producers may now have the motive and opportunity to deploy the Internet of Medical Things (IoT). This is only possible because of 5G technology and connectivity in healthcare. During clinical studies, monitoring equipment in the participants' homes is connected to this network. Even it also lowers the cost of processing every trial.
 Provides a Health Ecosystem with Better Care for Patients
Patients will go from being passive healthcare recipients to active players in setting their outcomes in the 5G technology in the health ecosystem.
5G in healthcare will alert clinical staff early on patient issues. Medical professionals and nurses can then use these insights to act quickly and effectively before a situation worsens.
 5G in Healthcare Uses
The following are some uses of how 5G technology is used in the medical field for healthcare:
5G connection with ambulance
Due to the 5G network in healthcare, the patient is transported to a hospital, along with a connected ambulance. The staff of the ambulance serves as a way of gathering. For example, shifting patient information back to hospital emergency rooms via sensors or watching live HD video of a patient in an ambulance. Staff members at the hospital will learn more about the patient.
Treatment compliance through video
Visually impaired patients can connect in live time to a live consultant who can assist them through specific daily tasks using a 5G network in healthcare.
 Analytics of Video for Spotting Unusual Behavior of Patients
Video analytics may be utilized in the halls of medical facilities like clinics, nursing homes, and mental facilities to spot people who are acting strangely. Moreover, also the patients who have experienced an incident like a fall or are posing a threat to others.
Market Growth Rate of 5G in healthcare
The market for 5G in healthcare was at a total revenue of over $ 250 million by 2021. It is expected to grow at a rate of over 35% between 2022 and 2030. Increasing the integration of cutting-edge and technological developments with 5G will promote the expansion of the worldwide market.
5G technology has the potential to transform and improve essential elements of healthcare. Therefore, its usage has significantly increased during the past several years. Robotic and artificial intelligence systems developments have supported 5G in healthcare applications. These systems transform the healthcare systems into a fully linked ecosystem. The quickest delivery of data is the key issue confronting patient care.
Global and Country-Wise 5G in Healthcare Market Statistics
Global and Country-Wise 5G in Healthcare Market Size ($Million) and Forecast – (till 2030)
Global and Country-Wise 5G in Healthcare Market Trend Analysis
Global and Country-Wise 5G in Healthcare Market Business Opportunity Assessment
Key Insights that the 5G in Healthcare Market analysis report presents are:
5G in Healthcare Market revenue and demand by countries
Break-down of the 5G in Healthcare Market in terms of application areas, target customers, and other potential market segments
Areas that are relatively more potential and are faster growing
5G in Healthcare Market competitive scenario, market share analysis
5G in Healthcare Market business opportunity analysis
North America 5G in healthcare Market Trends
North America 5G in Healthcare market size is expected to be – billion and is expected to grow at a CAGR of –% during the period 2022 to 2030. US & Canada will drive most of the revenue in the region. North America has a huge chunk of the global market. This report analyzes current and future trends in North America 5G in the healthcare industry. It presents historical market data from 2015 to 2021, and forecasts until 2030 which makes it possible to analyze the whole market for 5G in healthcare.
United States 5G in healthcare Market Trends
The 5G in Healthcare market in USA is expected to be valued at $xx million by 2022 and register a CAGR of xx% during 2022-2030.The US healthcare market is in a period of transformation as new technologies such as cloud computing, big data analytics, and mobile devices are being adopted by healthcare organizations and consumers. A number of key use cases and applications are disrupting traditional business models while helping improve health outcomes and reduce costs. 5G is emerging as a technology that will support Internet-of-Things (IoT) solutions that can help accelerate these trends. It could also lead to better management of chronic conditions, reduction in fraudulent behavior, and improved overall health outcomes.
Europe 5G in healthcare Market Trends
Europe 5G in Healthcare market Size is expected to be—billion and is expected to grow at a CAGR of –%. APAC 5G in Healthcare market Size is Expected to grow at a CAGR of –.The European countries will observe high adoption rates due to government initiatives, while Asian countries have become leaders in deploying technologies at a large scale.
Asia 5G in healthcare Market Trends
Asia Pacific 5G in Healthcare Market size is expected to be – million and is expected to grow at a CAGR of –% during the period 2022 to 2030. By 2025, at least 10 countries in Asia will have commercialized 5G networks. According to Datavagyanik, India, China, South Korea and Japan are expected to lead Asia-Pacific (APAC) region with their strong developments in both LTE and massive MIMO technologies. South Korea & Japan countries are among the top five in global adoption rates for massive MIMO technology.
Middle East 5G in healthcare Market Trends
Middle East 5G in Healthcare Market is estimated to be USD xx billion 2022 and is expected to grow at a CAGR of xx% from 2022 to 2030. The Middle East region is one of the first regions to start implementing and testing 5G-based solutions in various sectors including healthcare. The vision for fully connected hospitals and healthcare facilities will be facilitated by 5G technology, whereby small wearable devices can be used for diagnostics that remotely track a patient's medical data. With full connectivity, security procedures can also be improved as well as drug safety measures and precision healthcare.
Saudi Arabia 5G in healthcare Market Trends
5G in Healthcare Market in Saudi Arabia is expected to be valued at $xx million in 2021 and register a CAGR of xx% during 2022-2030. In 2018, Saudi Arabia had over 600 hospitals and employed more than 500,000 medical professionals. In addition to government-run facilities, there are roughly 400 private hospitals in Saudi Arabia. This number will rise by nearly 100 percent in a few decades, according to estimates from Forbes. Further, the government initiative to diversify its revenue from other sources than oil is leading to rapid growth expenditure on technology in Saudi Arabia. This will have a huge impact on the Deployment of 5G in Healthcare.
5G in Healthcare Market Demand and Supply Side Analysis
The report analyzes 5G in Healthcare Market from the demand as well as the supply side. In supply-side analysis, we reach out to the 5G in Healthcare Market players to collect information on their portfolio, revenue, target customers, and other insights. During this process, paid interviews and surveys are conducted for obtaining and validating the data pointers. We also deep dive into the available paid industry databases, research studies, white papers, and annual reports.
As a part of our demand-side analysis, we reach out to the end-users of the 5G in the Healthcare Market, to gauge the application areas, demand trends, and similar insights.
Sample Data Tables Covered for Each Region and Country:
This business analysis report on the 5G in Healthcare Market presents a regional as well as country-level analysis. The regions covered in the report are – North America, Europe, Asia Pacific and Rest of the World. In these four regions, all the countries have been covered in detail with information on 5G in Healthcare Market size, trends, and forecast.
The report covers 5G in Healthcare Market revenue and forecast for the period (till 2030), by regions, (further split into countries):
North America (United States, Canada, Mexico)
Asia Pacific (China, Japan, South Korea, India, Indonesia, Vietnam, Rest of APAC)
Europe (UK, Germany, France, Italy, Spain, Benelux, Poland, Rest of Europe)
Latin America (Brazil, Argentina, Rest of Latin America)
Middle East & Africa
5G IN HEALTHCARE MARKET REVENUE ($MILLION), AND FORECAST, till 2030
Year
2023
2025
2027
2029
CAGR
(till 2030)
5G in Healthcare Market Revenue ($Million)
XX
XX
XX
XX
XX
Total
XX
XX
XX
XX
XX
*Note – Country-level break-down has been covered in the report
5G in Healthcare Market Player Analysis:
Company overview, portfolio analysis, market share, and target customers
Estimated segment revenue and relative positioning
Business and growth strategies
Some of the market players covered in the reports are AT&T, Verizon , China Mobile Limited, T-Mobile, Ericsson, Telit, Telus, Vodafone, Nokia, Samsung, Deutsche Telekom AG, Orange S.A., SK Telecom Co., Ltd., BT Group, NTT DOCOMO, NEC Corporation, Telefónica, Airtel, Huawei Technologies Co., Ltd. and others.
5G in Healthcare Market Research Methodology:
There is an entire data collection and validation framework that Datavagyanik follows to provide you with authentic information. We connect to industry experts across various countries to understand market trends and demand patterns. The same is done through paid interviews and surveys.
Our internal team of analysts is experts in studying market patterns, mining data, and extracting useful information from different paid as well as freely available sources. Datavagyanik has an exhaustive internal database with information on markets, market players, and other macro and micro economic indicators that impact industries.
"Every Organization is different and so are their requirements"- Datavagyanik
Do You Want To Boost Your Business?
drop us a line and keep in touch