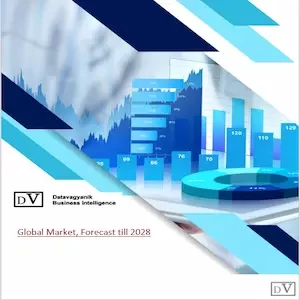 Anatomic Pathology Market Research Report, Analysis and Forecast – (2021 – 2028)
Anatomic Pathology Market Analysis
The global Anatomic Pathology Market size in 2021 was $35 billion and is expected to grow at –% CAGR during the period (2018-2021). The global Anatomic Pathology Market is segmented into North America, Europe, APAC & Rest of the world.
The research report titled "Anatomic Pathology Market, Business and Opportunity Analysis" published by Datavagyanik presents a detailed analysis of the Anatomic Pathology Market with country-wise market statistics, qualitative insights, and market player analysis. One of the prime objectives of the report is to provide an assessment of the market potential, market revenue, growth and business opportunities for Anatomic Pathology Market in each country.
Anatomic pathology is a subspecialty of pathology. It concerns diagnosing diseases based on the detailed examination of body organs and tissues. Anatomic pathology is a pretty extraordinary field of medicine involving critical tissue analysis. The detailed scrutiny enables the doctors to explore the cause of the disease, its effects on the body, treatment methods, and the prognosis of the disease.
Industrial Trends and Forecast
The anatomic pathology industry is expanding due to the increased prevalence of cancers and targeted diseases. Therefore, countries with an increased number of high-risk cancer patients contribute significantly to the global anatomic pathology market.
Certain other factors are responsible for the increased growth of the market. Some of the important ones include the high importance of screening tests, the availability of investments, and most importantly, the growing focus on precision medicine. In contrast, product recall and a lack of skilled professionals hamper the market's growth.
Regardless of the presence of barriers, the anatomic pathology market showed a significant CAGR of 7.0% in 2021. It is expected to expand from $35.1 billion in 2021 to $49.1 billion in 2026 if it keeps growing at this pace.
Subdivisions of Anatomic Pathology
The laboratory technician's primary task is to analyze blood and body fluid samples. In contrast, the work of anatomic pathologists is much more advanced. They evaluate tissue specimens, including smears, biopsies, and whole-body evaluation at autopsy.
Based on the examination method, anatomic pathology is segmented into three main subdivisions.
Histopathology
Histopathology involves the examination of samples such as tissue sections, biopsies, and surgical resections under a microscope. These samples are retrieved by making incisions in the lesion or by an invasive technique such as core needle biopsy or endoscopy.
Before the examination, histopathologists stain the tissue with special dyes making it visible under a microscope. In some cases, they would also need antibodies to identify different components of the tissues.
Histopathologists with information about the actual tissue histology can easily interpret the abnormalities. They evaluate the type and extent of the disease and plan appropriate treatment and management plan for the problem.
Cytopathology
Cytopathology involves the examination of a single cell or a group of cells. In this diagnostic technique, the sample is retrieved from tissues easily accessible from the exterior. The standard method used for cytology testing is fine-needle aspiration cytology (FNAC). FNAC involves inserting a needle in the palpable tissues such as the thyroid gland or breast lesion. The needle helps to retrieve cells that are then examined to look for any abnormality.
Another way to get smaller tissue samples is to scrap the tissue surface with special instruments. The most common example of a scraping technique is a cervical smear in which tissue scrapings are taken from the female's cervix to look for the presence of dysplastic changes. It is an important screening test for the early diagnosis of cervical carcinoma.
Moreover, cytopathology is also helpful for the examination of pediatric lesions. It has numerous advantages over histopathology as its results are formed within hours rather than days.
Autopsy Pathology
Autopsy pathology is an essential subdivision of anatomic pathology that involves examining the deceased person to identify the cause of the death. Autopsy pathology is mainly known by its common names, such as postmortem examination or autopsy.
Autopsy pathology is much helpful in cases where the disease or any cause of death, for whatever reason, was not identified before death. It helps to evaluate the nature and extent of the disease. Moreover, it also helps to understand the pathological changes leading to the patient's death.
Over the years, autopsy pathology has helped doctors to develop a better understanding of the disease. Moreover, it also answers most of the questions the deceased's family members asked.
North America Anatomic Pathology Market size is expected to be – million and is expected to grow at a CAGR of –% during the period 2021 to 2028. US & Canada will drive the most of the revenue in the region. North America has a huge chunk of global market.
Europe Anatomic Pathology Market Size is expected to be—million and is expected to grow at a CAGR of –%. APAC Anatomic Pathology Market Size is Expected to grow at a CAGR of –. APAC will grow fastest as the market is still in its nascent stage.
Segments of Anatomic Pathology Market
The global anatomic pathology market is segmented into different groups depending on various factors. Among its applications, disease diagnostics showed the most growth in the past few years. Moreover, hospitals and laboratories are its dominant end-users, sharing a significant portion of the market.
Key Insights that the Anatomic Pathology Market analysis report presents are:
Anatomic Pathology Market revenue and demand by countries
Break-down of the Anatomic Pathology Market in terms of application areas, target customers, and other potential market segments
Areas that are relatively more potential and are faster growing
Anatomic Pathology Market competitive scenario, market share analysis
Anatomic Pathology Market business opportunity analysis
Global and Country-Wise Anatomic Pathology Market Statistics
Global and Country-Wise Anatomic Pathology Market Size ($Million) and Forecast – (2021-2028)
Global and Country-Wise Anatomic Pathology Market Trend Analysis
Global and Country-Wise Anatomic Pathology Market Business Opportunity Assessment
Anatomic Pathology Market Demand and Supply Side Analysis
The report analyzes Anatomic Pathology Market from the demand as well as the supply side. In supply-side analysis, we reach out to the Anatomic Pathology Market players to collect information on their portfolio, revenue, target customers, and other insights. During this process, paid interviews and surveys are conducted for obtaining and validating the data pointers. We also deep dive into the available paid industry databases, research studies, white papers, and annual reports.
As a part of our demand-side analysis, we reach out to the end-users of the Anatomic Pathology Market, to gauge the application areas, demand trends, and similar insights.
Sample Data Tables Covered for Each Region and Country:
This business analysis report on the Anatomic Pathology Market presents a regional as well as country-level analysis. The regions covered in the report are – North America, Europe, Asia Pacific and Rest of the World. In these four regions, all the countries have been covered in detail with information on Anatomic Pathology Market size, trends, and forecast.
The report covers Anatomic Pathology Market revenue and forecast for the period (2021 – 2028), by regions, (further split into countries):
North America (United States, Canada, Mexico)
Asia Pacific (China, Japan, South Korea, India, Indonesia, Vietnam, Rest of APAC)
Europe (UK, Germany, France, Italy, Spain, Benelux, Poland, Rest of Europe)
Latin America (Brazil, Argentina, Rest of Latin America)
Middle East & Africa
Anatomic Pathology Market REVENUE ($MILLION), AND FORECAST, 2021–2028
Year
2021
2022
2023
2024
2025
2026
CAGR
(2021-2028)
Anatomic Pathology Market Revenue ($Million)
XX
XX
XX
XX
XX
XX
XX
Total
XX
XX
XX
XX
XX
XX
XX
*Note – Country-level break-down has been covered in the report
Anatomic Pathology Market Player Analysis:
Company overview, portfolio analysis, market share, and target customers
Estimated segment revenue and relative positioning
Business and growth strategies
Anatomic Pathology Market Research Methodology:
There is an entire data collection and validation framework that Datavagyanik follows to provide you with authentic information. We connect to industry experts across various countries to understand market trends and demand pattern. The same is done through paid interviews and surveys.
Our internal team of analysts is experts in studying market patterns, mining data, and extracting useful information from different paid as well as freely available sources. Datavagyanik has an exhaustive internal database with information on markets, market players, and other macro and micro economic indicators that impact industries.
"Every Organization is different and so are their requirements"- Datavagyanik
Do You Want To Boost Your Business?
drop us a line and keep in touch