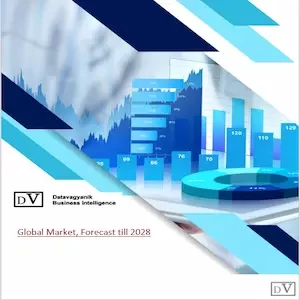 Chromatography Columns Market Research Report, Analysis and Forecast – (2021 – 2028)
Chromatography Columns Market Analysis
The global Chromatography Columns Market size in is 2021 expected to be $– million and is expected to grow at –% CAGR during the period (2018-2021). The global Chromatography Columns Market is segmented into North America, Europe, APAC & Rest of the world.
The research report titled "Chromatography Columns Market, Business and Opportunity Analysis" published by Datavagyanik presents a detailed analysis of the Chromatography Columns Market with country-wise market statistics, qualitative insights, and market player analysis. One of the prime objectives of the report is to provide an assessment of the market potential, market revenue, growth and business opportunities for Chromatography Columns Market in each country.
North America Chromatography Columns Market size is expected to be – million and is expected to grow at a CAGR of –% during the period 2021 to 2028. US & Canada will drive the most of the revenue in the region. North America has a huge chunk of global market.
Europe Chromatography Columns Market Size is expected to be—million and is expected to grow at a CAGR of –%. APAC Chromatography Columns Market Size is Expected to grow at a CAGR of –. APAC will grow fastest as the market is still in its nascent stage.
 Chromatography Column: Benefits and Challenges
A chromatography column is a chromatographic device that separates chemical substances. The stationary phase is held in a chromatography column, allowing the mobile phase to pass through.
In column chromatography, substances are separated into fractions based on the differential adsorption of the compounds to the adsorbent as the compounds pass along the column at varying rates. This method can purify materials on both a small and large scale. The fluid, known as the mobile phase, aids in moving the mixture through a stationary phase and dissolves the variety that needs to be separated. The compounds are divided because into two phases:
Stationary phase: It is a solid substance with strong adsorption capabilities, making it appropriate for separating the analytes. In addition, it should allow the movement of the mobile phase in a manageable way.
Liquid phase: This phase contains solvents involved in the Stationary phase. The mobile phase also develops the sample by inducing the separation of its constituent parts into bands and eluting the sample.
In liquid and gas chromatography, various chromatography columns are used.
Principle of Column Chromatography
Various parts of the mixture move at various speeds when the mobile phase and the mixture that needs to be separated are introduced from the top of the column. For example, those with lower adsorption and affinity move more quickly than those with high adsorption and affinity. Therefore, the elements that move quickly are eliminated first, while the elements that move slowly are eliminated last.
The compound combination is transported through the column with an appropriate mobile phase depending on the polarity. Different diameters of columns are available, which uses differential partitioning to separate mixtures of complex analyte molecules between stationary and mobile phases.
 Column Chromatography Procedure
Column Preparation
The bottoms of the columns will be made of glass wool or an asbestos pad containing a stationary phase. A paper disc is placed on top of the column after packing it to prevent the stationary phase from being disturbed when the sample or liquid phase is introduced. The adsorbent layer disturbance causes uneven bands of separation of the stationary phase.
 Column Filling with Sample
Solvent or an appropriate solvent mixture is poured gently and carefully at first, touching the glass column's side to avoid disturbing the top level of the stationary phase. Throughout the process, the solvent is added numerous times, as necessary.
 Column Separation
By exchanging ions with another substance, a material's ions are removed through the chemical process known as elution. The chromatographic process of applying a solvent to extract an aqueous layer from a solid adsorbing medium. The solvent or mobile phase that travels through the column is the eluent. The molecules in the sample are initially opposed to the adsorbent and dissolve in the eluent when the eluent's polarity matches the molecules in the sample.
Component Detection
The colored compound will move first. Then, a clean test tube is taken when the column is almost finished to collect the colored sample. Then, in separate test tubes, the light-colored and, finally, the most polar compound is gathered.
Applications of Column Chromatography
 Removal of Active Compounds and impurities
By selecting the proper mobile phase and stationary phase in column chromatography, impurities in a substance can be separated. For example, many different groups of medications and their constituents can be isolated using column chromatography.
[H3] Separation of Metabolites
A chromatography column is used to separate metabolites from their biological fluids.
 Estimation of Drug formulation
Column chromatography is used to estimate the amount of medication in a formulation.
 Market overview of Chromatography Column
Over the next few years, the chromatography columns market will likely expand due to the expanding analytical laboratory segment, increased commercial manufacture of monoclonal antibodies, rising life sciences Research & Development spending, and rising demand for biopharmaceutical goods.
Market size for chromatography columns is predicted to increase between 2021 and 2028 at a CAGR of 5.8%.
Key Insights that the Chromatography Columns Market analysis report presents are:
Chromatography Columns Market revenue and demand by countries
Break-down of the Chromatography Columns Market in terms of application areas, target customers, and other potential market segments
Areas that are relatively more potential and are faster growing
Chromatography Columns Market competitive scenario, market share analysis
Chromatography Columns Market business opportunity analysis
Global and Country-Wise Chromatography Columns Market Statistics
Global and Country-Wise Chromatography Columns Market Size ($Million) and Forecast – (2021-2028)
Global and Country-Wise Chromatography Columns Market Trend Analysis
Global and Country-Wise Chromatography Columns Market Business Opportunity Assessment
Chromatography Columns Market Demand and Supply Side Analysis
The report analyzes Chromatography Columns Market from the demand as well as the supply side. In supply-side analysis, we reach out to the Chromatography Columns Market players to collect information on their portfolio, revenue, target customers, and other insights. During this process, paid interviews and surveys are conducted for obtaining and validating the data pointers. We also deep dive into the available paid industry databases, research studies, white papers, and annual reports.
As a part of our demand-side analysis, we reach out to the end-users of the Chromatography Columns Market, to gauge the application areas, demand trends, and similar insights.
Sample Data Tables Covered for Each Region and Country:
This business analysis report on the Chromatography Columns Market presents a regional as well as country-level analysis. The regions covered in the report are – North America, Europe, Asia Pacific and Rest of the World. In these four regions, all the countries have been covered in detail with information on Chromatography Columns Market size, trends, and forecast.
The report covers Chromatography Columns Market revenue and forecast for the period (2021 – 2028), by regions, (further split into countries):
North America (United States, Canada, Mexico)
Asia Pacific (China, Japan, South Korea, India, Indonesia, Vietnam, Rest of APAC)
Europe (UK, Germany, France, Italy, Spain, Benelux, Poland, Rest of Europe)
Latin America (Brazil, Argentina, Rest of Latin America)
Middle East & Africa
Chromatography Columns Market REVENUE ($MILLION), AND FORECAST, 2021–2028
Year
2021
2022
2023
2024
2025
2026
CAGR
(2021-2028)
Chromatography Columns Market Revenue ($Million)
XX
XX
XX
XX
XX
XX
XX
Total
XX
XX
XX
XX
XX
XX
XX
*Note – Country-level break-down has been covered in the report
Chromatography Columns Market Player Analysis:
Company overview, portfolio analysis, market share, and target customers
Estimated segment revenue and relative positioning
Business and growth strategies
Chromatography Columns Market Research Methodology:
There is an entire data collection and validation framework that Datavagyanik follows to provide you with authentic information. We connect to industry experts across various countries to understand market trends and demand pattern. The same is done through paid interviews and surveys.
Our internal team of analysts is experts in studying market patterns, mining data, and extracting useful information from different paid as well as freely available sources. Datavagyanik has an exhaustive internal database with information on markets, market players, and other macro and micro economic indicators that impact industries.
"Every Organization is different and so are their requirements"- Datavagyanik
Do You Want To Boost Your Business?
drop us a line and keep in touch