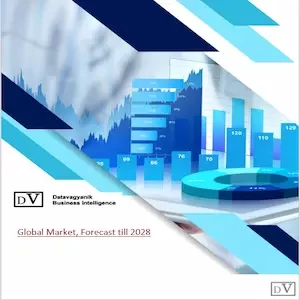 Clinical trial imaging Market Research Report, Analysis and Forecast till 2030
Clinical trial imaging Market Analysis
The research report titled "Clinical trial imaging Market, Business and Opportunity Analysis" published by Datavagyanik presents a detailed analysis of the Clinical trial imaging Market with country-wise market statistics, qualitative insights and market player analysis. One of the prime objectives of the report is to provide an assessment of the market potential, market revenue, growth and business opportunities for Clinical trial imaging Market in each country.
Importance of Clinical Trial Imaging in Medicine
The medical field is constantly evolving and making advancements in how treatments are developed and delivered. One area that has seen significant progress in recent years is clinical trial imaging. Medical images play a crucial role in the clinical trial process, providing valuable information about the efficacy of new therapies. This article will explore the importance of clinical trial imaging and how it can help to improve patient outcomes.
Role of Clinical Trial Imaging for Developing New Drugs
Clinical trial imaging is integral to successfully developing and approving new drugs and treatments. It involves analyzing images of a patient's heart, brain, or other organs before and after the drug therapy, which allows the researchers to evaluate any measurable physiological changes produced by the drug over time. Offering an objective way of studying a drug's effects on a patient provides indisputable evidence for demonstrating a drug's efficacy compared to a placebo or other treatments. Additionally, clinical trial imaging offers an invaluable tool for determining whether potential adverse effects on patients exist due to an experimental drug. As such, this research is critical for advancing scientific discoveries and bringing solutions closer to those in need.
Importance of Clinical Trial Imaging in Understanding the progression of Disease
Clinical trial imaging is an invaluable tool for researchers and clinicians alike, providing vital insight into how diseases progress and how they respond to treatment. Thanks to this specialized research method, the world can observe disease pathology in unprecedented detail, enabling us to understand complex illnesses better and develop more effective treatments. Clinical trial imaging also helps track the success or failure of therapeutic interventions by allowing us to monitor changes in tissue and other biomarkers over time.
Other Applications of Clinical Trial Imaging
1. Better Visualization of the Human Body
Clinical trial imaging has revolutionized healthcare. From examining the internal structures of organs to checking for signs of Disease, it provides a much clearer vision than traditional methods. Not only does this allow medical professionals to offer more precise treatments, but it can also provide a better prognosis outlook for patients. By tracking the Disease over time, we can continually adjust treatment accordingly to give the patient their best chance at beating the odds against them. The advancements in clinical trial imaging present an opportunity to save thousands of lives while improving quality of life and overall health outcomes.
2. Fight against Cancer
Progress in treating cancer and other diseases would not have been possible without clinical trial imaging. These innovative tools allow researchers to diagnose diseases with unprecedented accuracy, monitor the progress of treatments, and identify potential drug targets. Moreover, this technology has improved diagnostic accuracy by up to 30%, enabling healthcare professionals to accurately assess the effects of a treatment regimen on a particular patient and improve the overall quality of care. Thanks to this incredible tool, we have made great strides in the fight against cancer and other diseases — improving patient outcomes worldwide.
Market trends of Clinical Trial Imaging
Clinical trial imaging is a fast-growing subsector of the larger healthcare industry, and market trends indicate a significant shift toward its utilization. Companies are investing heavily in establishing an efficient and reliable clinical trial imaging infrastructure to gain better insights into patient data. The substantial influx of investments into this space has enabled new service providers to emerge, offering novel solutions and applications that help them stand out from traditional methods of clinical trial imaging. As the technology becomes more sophisticated, clinical imaging trials will become increasingly accurate and precise, making this an attractive field for early investors.
Potential Drivers, Challenges, and Key Players
The clinical trial imaging market is an ever-growing industry. Technological advancements have enabled a shift towards more innovative and efficient techniques, allowing for more accurate diagnoses in the clinical trials space. Drivers of this market include the implementation of early warnings of disease development and improved patient safety assessment capabilities. Challenges include the highly regulated environment, which needs to be adhered to for results to be valid. Technology companies such as GE Healthcare and Agilent Technologies are key players in this industry, which provide advanced medical technology solutions that drive innovation in imaging solutions. With the help of these companies and continued technological advances, the clinical trial imaging market has never been more promising.
Key Insights that the Clinical trial imaging Market analysis report presents are:
Clinical trial imaging Market revenue and demand by countries
Break-down of the Clinical trial imaging Market in terms of application areas, target customers and other potential market segments
Areas that are relatively more potential and are faster growing
Clinical trial imaging Market competitive scenario, market share analysis
Clinical trial imaging Market business opportunity analysis
Global and Country-Wise Clinical trial imaging Market Statistics
Global and Country-Wise Clinical trial imaging Market size ($Million) and Forecast – (till 2030)
Global and Country-Wise Clinical trial imaging Market Trend Analysis
Global and Country-Wise Clinical trial imaging Market Business Opportunity Assessment
Clinical trial imaging Market Demand and Supply Side Analysis
The report analyzes Clinical trial imaging Market from demand as well as supply side. In supply side analysis, we reach out to the Clinical trial imaging Market players to collect information on their portfolio, revenue, target customers and other insights. During this process, paid interviews and surveys are conducted for obtaining and validating the data pointers. We also deep dive into the available paid industry databases, research studies, white papers and annual reports.
As a part of our demand side analysis, we reach out to the end users of Clinical trial imaging Market, to gauge the application areas, demand trends and similar insights.
Sample Data Tables Covered for Each Region and Country:
This business analysis report on the Clinical trial imaging Market presents a regional as well as country level analysis. The regions covered in the report are – North America, Europe, Asia Pacific and Rest of the World. In these four regions, all the countries have been covered in detail with information on Clinical trial imaging Market size, trends and forecast.
The report covers Clinical trial imaging Market revenue and forecast for the period (till 2030), by regions, (further split into countries):
North America (United States, Canada, Mexico)
Asia Pacific (China, Japan, South Korea, India, Indonesia, Vietnam, Rest of APAC)
Europe (UK, Germany, France, Italy, Spain, Benelux, Poland, Rest of Europe)
Latin America (Brazil, Argentina, Rest of Latin America)
Middle East & Africa
CLINICAL TRIAL IMAGING MARKET REVENUE ($MILLION), AND FORECAST, till 2030
Year
2023
2025
2027
2029
CAGR
(till 2030)
Clinical trial imaging Market Revenue ($Million)
XX
XX
XX
XX
XX
Total
XX
XX
XX
XX
XX
*Note – Country level break-down has been covered in the report
Clinical trial imaging Market Player Analysis:
Company overview, portfolio analysis, market share and target customers
Estimated segment revenue and relative positioning
Business and growth strategies
Some of the key players include in this report are ICON plc., BioTelemetry Inc., Biomedical Systems Corporation, Medpace Holdings, Inc., IXICO plc., Resonance Health Ltd., Radiant Sage LLC., BioClinica Inc., Intrinsic Imaging LLC., Cardiovascular Imaging Technologies LLC., Medical Metrics Inc., Prism Clinical Imaging, Inc., Boston Imaging Core Lab LLC., anagram 4 clinical trials, Lyscaut Medical Imaging Company, Calyx Group, Bioseptive Inc. and others.
Clinical trial imaging Market Research Methodology:
There is an entire data collection and validation framework that Datavagyanik follows to provide you with authentic information. We connect to industry experts across various countries to understand market trends and demand pattern. The same is done through paid interviews and surveys.
Our internal team of analysts are experts in studying market pattern, mining data and extracting useful information from different paid as well as freely available sources. Datavagyanik has exhaustive internal data base with information on markets, market players and other macro and micro economic indicators that impact industries.
"Every Organization is different and so are their requirements"- Datavagyanik
Do You Want To Boost Your Business?
drop us a line and keep in touch