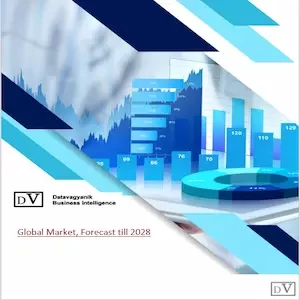 Dental Imaging Market Research Report, Analysis and Forecast till 2030
Dental Imaging Market Analysis
The research report titled "Dental Imaging Market, Business and Opportunity Analysis" published by Datavagyanik presents a detailed analysis of the Dental Imaging Market with country-wise market statistics, qualitative insights and market player analysis. One of the prime objectives of the report is to provide an assessment of the market potential, market revenue, growth and business opportunities for Dental Imaging Market in each country.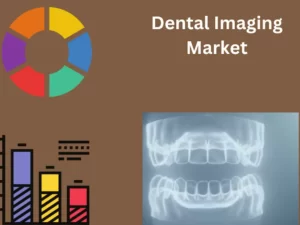 Dental Imaging: Applicable Areas, Advantages, and Market Trends
Dental professionals are working on bringing the latest advancements. Digital dental radiographs, also called "Digital X-rays," are one of them. They are helping in the diagnosis, treatment, and monitoring of oral conditions and diseases in a better way.
The digital radiography technique involves X-ray imaging through digital X-ray sensors. It has replaced the conventional photographic films that were in use before. These computer-enhanced images of teeth, gums, and other mouth parts are valuable assets to orthodontists.
Areas of Implementation of Dental Imaging
Regular examination and cleaning the oral cavity are the most important factors in retaining health. However, digital imaging is considered one of the best techniques to diagnose problems at an earlier stage. There are several variations in the field of dental imaging. Some of them are as follows:
 Bitewing X-rays:
Bitewing X-rays are extremely common and are often adapted for preventative purposes. For example, they are useful for examining decay between or below the gum line. The term bitewing signifies how patients must bite down on the X-ray film. These types of X-rays can be taken a right from the dental chair. They are usually used to locate the source of discomfort in teeth.
Periapical X-rays:
If the practitioner wants a more detailed outlook of the entire tooth or jawbone, then periapical X-rays are preferred. They are generally used to detect damage related to the tip or root of the tooth.
 Occlusal X-rays:
This type of dental imaging technique is preferable for detecting non-eruption or spotting supernumerary teeth. They can also be used to determine cleft palate or fracture because they work inside the roof or floor of the mouth.
 Panoramic X-rays:
The panoramic X-rays are used to capture the 2-dimensional images of teeth. Dentists commonly use it to diagnose major complications such as cysts, mouth tumors, and sinusitis.
 Cephalometric Projection:
The X-ray of one side of an entire head is called cephalometric projection. Orthodontists commonly use this to create a better treatment plan for the entire mouth by determining the placement of teeth and jaws. The dentist may also suggest this type of X-ray to analyze throat diseases such as lumps or cancer.
 Advantages of Dental Imaging
Digital imaging can optimize contrast and fix the luminosity of images. Moreover, all the research on the diagnosis moves around dental imaging. A few of the advantages of dental imaging include:
Lower Dose of Radiation 
The recording photon energy of digital films is more efficient than conventional films. Due to this reason, the receptors of digital imaging machines require a lower dose of radiation.
 Better Image Quality
There is a chance of missing out on tiny fractures and imperfections while using traditional films. Digital X-ray equipment provides sharp image quality and clarity, which is crucial in dental imaging.   
Fewer Chances of Hazards
During conventional processing, there are hazards associated with handling chemical solutions. Sometimes manhandling leads to big problems. However, with the help of digital imaging, you can eliminate all such issues.
  Easily Transferable
The digital files can be shared within seconds. In addition, there is no need to physically transfer the files with other clinicians, which makes it easy to back up and encrypt sensitive files.
  Easy to Manage
Digital files are more manageable. They require less physical storage, and the patient's data can be retrieved quickly.
Market Trends Related to Healthcare ERP
The market for dental imaging is projected to reach USD 4.1 billion by 2025 from USD 2.6 billion in 2020, at a CAGR of 9.0% all around the globe. In the current scenario, where a huge focus on technological advancements has risen worldwide, advanced dental imaging techniques are expected to be implemented in the coming years. Some of the key factors driving this market's growth are the rising demand for cosmetic dentistry, rapid and accurate diagnosis, and affordability of imaging systems.
Key Insights that the Dental Imaging Market analysis report presents are:
Dental Imaging Market revenue and demand by countries
Break-down of the Dental Imaging Market in terms of application areas, target customers and other potential market segments
Areas that are relatively more potential and are faster growing
Dental Imaging Market competitive scenario, market share analysis
Dental Imaging Market business opportunity analysis
Global and Country-Wise Dental Imaging Market Statistics
Global and Country-Wise Dental Imaging Market size ($Million) and Forecast – (till 2030)
Global and Country-Wise Dental Imaging Market Trend Analysis
Global and Country-Wise Dental Imaging Market Business Opportunity Assessment
Dental Imaging Market Demand and Supply Side Analysis
The report analyzes Dental Imaging Market from demand as well as supply side. In supply side analysis, we reach out to the Dental Imaging Market players to collect information on their portfolio, revenue, target customers and other insights. During this process, paid interviews and surveys are conducted for obtaining and validating the data pointers. We also deep dive into the available paid industry databases, research studies, white papers and annual reports.
As a part of our demand side analysis, we reach out to the end users of Dental Imaging Market, to gauge the application areas, demand trends and similar insights.
Sample Data Tables Covered for Each Region and Country:
This business analysis report on the Dental Imaging Market presents a regional as well as country level analysis. The regions covered in the report are – North America, Europe, Asia Pacific and Rest of the World. In these four regions, all the countries have been covered in detail with information on Dental Imaging Market size, trends and forecast.
The report covers Dental Imaging Market revenue and forecast for the period (till 2030), by regions, (further split into countries):
North America (United States, Canada, Mexico)
Asia Pacific (China, Japan, South Korea, India, Indonesia, Vietnam, Rest of APAC)
Europe (UK, Germany, France, Italy, Spain, Benelux, Poland, Rest of Europe)
Latin America (Brazil, Argentina, Rest of Latin America)
Middle East & Africa
DENTAL IMAGING MARKET REVENUE ($MILLION), AND FORECAST, till 2030
Year
2023
2025
2027
2029
CAGR
(till 2030)
Dental Imaging Market Revenue ($Million)
XX
XX
XX
XX
XX
Total
XX
XX
XX
XX
XX
*Note – Country level break-down has been covered in the report
Dental Imaging Market Player Analysis:
Company overview, portfolio analysis, market share and target customers
Estimated segment revenue and relative positioning
Business and growth strategies
Some of the key players include in this report are Envista Holdings Corporation, PLANMECA OY, ACTEON Group, DENTSPLY Sirona, Carestream Dental, LLC, VATECH Co. Ltd., Owandy Radiology, DÜRR DENTAL SE, Midmark Corporation, Genoray Co. Ltd., Asahi Roentgen Co. Ltd., 3Shape, PreXion, Inc., Ningbo Runyes Medical Instrument Co. Ltd. and others.
Dental Imaging Market Research Methodology:
There is an entire data collection and validation framework that Datavagyanik follows to provide you with authentic information. We connect to industry experts across various countries to understand market trends and demand pattern. The same is done through paid interviews and surveys.
Our internal team of analysts are experts in studying market pattern, mining data and extracting useful information from different paid as well as freely available sources. Datavagyanik has exhaustive internal data base with information on markets, market players and other macro and micro economic indicators that impact industries. 
Related Studies :
"Every Organization is different and so are their requirements"- Datavagyanik
Do You Want To Boost Your Business?
drop us a line and keep in touch