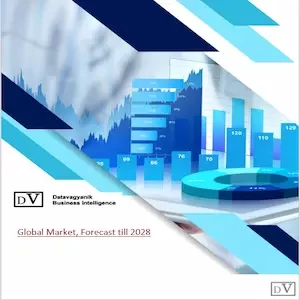 Healthcare BPO Services Market Research Report, Analysis and Forecast till 2030
Healthcare BPO Services Market Analysis
The research report titled "Healthcare BPO Services Market, Business and Opportunity Analysis" published by Datavagyanik presents a detailed analysis of the Healthcare BPO Services Market with country-wise market statistics, qualitative insights and market player analysis. One of the prime objectives of the report is to provide an assessment of the market potential, market revenue, growth and business opportunities for Healthcare BPO Services Market in each country.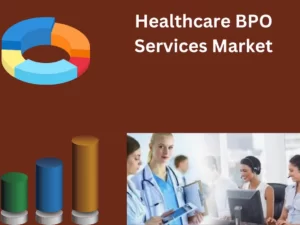 Healthcare BPO services: Trends and Opportunities
Recently, there has been a marked shift in the healthcare industry towards automated services, such as business process outsourcing (BPO). As a result, medical practices are beginning to harness the power of BPOs to reduce costs, speed up delivery times and increasingly rely on digital solutions.
As the world enters 2023, practice owners and providers must stay informed about these changing trends in healthcare technology to maximize their organizational impact with the help of outsourcing services.
This article will cover the latest trends in healthcare BPO services over the past year and explore potential opportunities moving forward into 2023.
Global Market for Healthcare BPO Services in 2023
In past years, the global market for healthcare BPO services has experienced a significant increase in demand, which has led to growth in the industry. The increasing complexity of local regulations, advancements in technology and automation, and an increased focus on value-based patient care have all created an environment conducive to profitability for healthcare BPO providers. 2023 looks promising for this competitive sector, as analysts estimate an 8% year-over-year growth rate throughout the next three years. This steady economic progress will also be driven by rising demand for better-managed services, cloud computing, and analytics-driven decision-making. Despite some uncertainties caused by pandemic-related conditions, 2023 is on track to be a profitable and productive year for providers of healthcare BPO services.
Regional Analysis
The North American region is a significant source of revenue for the healthcare Business Process Outsourcing (BPO) services industry. It is the largest market and accounts for the majority of the total worldwide market value, followed by Europe and Asia-Pacific in terms of share.
Healthcare BPO services have become increasingly popular over recent years, with solid growth witnessed in both developed and developing countries around the world; this growth is set to continue well into the future.
In addition to delivering cost savings and improved quality of services, healthcare BPO services enable organizations to utilize economies of scale, resulting in increased customer satisfaction due to individualized care.
For all these reasons, investment in healthcare BPO services has been growing steadily year after year, and the North American region stands at the forefront of this progress.
Key Drivers
The healthcare BPO services market is growing due to increasing demand for cost-effective services and a focus on providing high-quality care. Cost-effectiveness means that medical services are attainable even for those with limited resources.
Therefore, with the rising demand for affordable healthcare, the market growth has seen tremendous progress, making it easier to acquire medical care and support.
Additionally, the focus on quality care provides better services from experienced professionals with access to information from other health providers.
Major Challenges
Within the healthcare BPO services market, data security and privacy are two of the most pressing issues. Companies must ensure that all patient data is protected from theft or exposure, as such an incident could have catastrophic consequences for those involved. It is equally important to guarantee privacy, as the sensitivity of health-related information requires its users to be strictly monitored and encrypted where necessary. As such, many healthcare providers of healthcare BPO services take a comprehensive approach that uses cutting-edge technology to minimize flaws that hackers may exploit. As data breaches become increasingly common, these organizations must establish reliable systems and protocols that thwart any threats that arise.
The Bottom Line
Companies must be up-to-date with the latest trends to maintain a competitive edge. In addition, the healthcare industry is constantly evolving, so there are always new opportunities for BPO providers. By understanding the key drivers and challenges of the healthcare BPO market, investors can make informed decisions about where to invest their resources. Finally, investing in the healthcare BPO market will definitely benefit our clients in the coming years.
Key Insights that the Healthcare BPO Services Market analysis report presents are:
Healthcare BPO Services Market revenue and demand by countries
Break-down of the Healthcare BPO Services Market in terms of application areas, target customers and other potential market segments
Areas that are relatively more potential and are faster growing
Healthcare BPO Services Market competitive scenario, market share analysis
Healthcare BPO Services Market business opportunity analysis
Global and Country-Wise Healthcare BPO Services Market Statistics
Global and Country-Wise Healthcare BPO Services Market size ($Million) and Forecast – (till 2030)
Global and Country-Wise Healthcare BPO Services Market Trend Analysis
Global and Country-Wise Healthcare BPO Services Market Business Opportunity Assessment
Healthcare BPO Services Market Demand and Supply Side Analysis
The report analyzes Healthcare BPO Services Market from demand as well as supply side. In supply side analysis, we reach out to the Healthcare BPO Services Market players to collect information on their portfolio, revenue, target customers and other insights. During this process, paid interviews and surveys are conducted for obtaining and validating the data pointers. We also deep dive into the available paid industry databases, research studies, white papers and annual reports.
As a part of our demand side analysis, we reach out to the end users of Healthcare BPO Services Market, to gauge the application areas, demand trends and similar insights.
Sample Data Tables Covered for Each Region and Country:
This business analysis report on the Healthcare BPO Services Market presents a regional as well as country level analysis. The regions covered in the report are – North America, Europe, Asia Pacific and Rest of the World. In these four regions, all the countries have been covered in detail with information on Healthcare BPO Services Market size, trends and forecast.
The report covers Healthcare BPO Services Market revenue and forecast for the period (till 2030), by regions, (further split into countries):
North America (United States, Canada, Mexico)
Asia Pacific (China, Japan, South Korea, India, Indonesia, Vietnam, Rest of APAC)
Europe (UK, Germany, France, Italy, Spain, Benelux, Poland, Rest of Europe)
Latin America (Brazil, Argentina, Rest of Latin America)
Middle East & Africa
HEALTHCARE BPO SERVICES MARKET REVENUE ($MILLION), AND FORECAST, till 2030
Year
2023
2025
2027
2029
CAGR
(till 2030)
Healthcare BPO Services Market Revenue ($Million)
XX
XX
XX
XX
XX
Total
XX
XX
XX
XX
XX
*Note – Country level break-down has been covered in the report
Healthcare BPO Services Market Player Analysis:
Company overview, portfolio analysis, market share and target customers
Estimated segment revenue and relative positioning
Business and growth strategies
Some of the key players include in this report are include Cognizant, Infosys BPM, IBM Corporation, IQVIA, TCS, Wipro, and WNS (Holdings) Ltd. and others.
Healthcare BPO Services Market Research Methodology:
There is an entire data collection and validation framework that Datavagyanik follows to provide you with authentic information. We connect to industry experts across various countries to understand market trends and demand pattern. The same is done through paid interviews and surveys.
Our internal team of analysts are experts in studying market pattern, mining data and extracting useful information from different paid as well as freely available sources. Datavagyanik has exhaustive internal data base with information on markets, market players and other macro and micro economic indicators that impact industries.
"Every Organization is different and so are their requirements"- Datavagyanik
Do You Want To Boost Your Business?
drop us a line and keep in touch