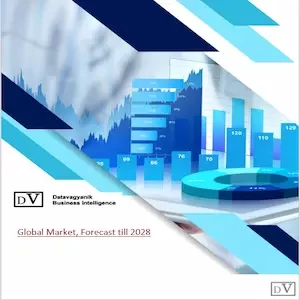 Healthcare ERP Market Research Report, Analysis and Forecast till 2030
Healthcare ERP Market Analysis
The research report titled "Healthcare ERP Market, Business and Opportunity Analysis" published by Datavagyanik presents a detailed analysis of the Healthcare ERP Market with country-wise market statistics, qualitative insights and market player analysis. One of the prime objectives of the report is to provide an assessment of the market potential, market revenue, growth and business opportunities for Healthcare ERP Market in each country.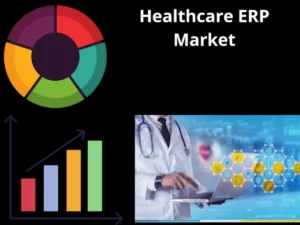 Healthcare ERP: Features,  Applications, and Market Trends
Since the global pandemic, along with other industries, healthcare industries have faced much pressure. Handling core business matters with managing the cost require the healthcare systems to work more efficiently. As a result, many organizations use siloed-data systems to protect their patient records. One of the most productive siloed data systems used in many industries is healthcare enterprise resource planning or ERP.
ERP is used in all industries today. It enables a smooth data flow across all an organization's mediums. From accounting to finance,  project management to human resource management, ERP helps centralize data and ties it together.
In healthcare, the ERP system helps improve accessibility and quality of patient care, generates streamlined operations, and saves costs. This assists in creating a patient portal and fosters a good relationship between a patient and the organization.
  Ways of ERP Software Deployment
ERP is considered the type of enterprise application that identifies organizations' software needs and helps businesses to flourish. The range of ERP systems usually depends upon an organization's size, function, and needs. Based on deployment, these are the following types of ERP software.
 On-Premise ERP Software
It is maintained in a physical office and demands an onsite setup. It is hosted within an organization by the company's systems and servers.
 Cloud-Based ERP Software
It is a web-based solution called SaaS (Software as a service). It is possible to store the data through an internet connection on any device. After buying a subscription, one can get numerous customization supported by the software.
 Hybrid ERP Software
This refers to a combination of cloud-based and on-premise ERP system solutions. As a result, the provider can vary hosting and deployment services. In addition, these ERP models can provide users the independence to switch between delivery models.
Benefits of ERP in the Healthcare Industry
There are many significant reasons to implement ERP in a healthcare system, including cost control, improvements in patients' health, operational performance, and better clinical results. However, some of the key benefits are:
 Better Patient Care
An ERP system ensures that crucial information must be in the patient's hands. It helps them in making wise decisions promptly. Furthermore, an advanced system helps to maintain future tests and appointments automatically.
 Reduced Operation Cost
ERP performs multiple tasks at the same time. From payroll to accounting to human resources, it manages all the data and converts it into a database. This reduces human costs and helps in the automation of various back-end processes
 Streamlined Healthcare Processes
Armed with up-to-date information, ERP helps in pertaining patients' biodata, electronic medical reports, and further treatment updates. In addition, it gives the caregivers information about the bottleneck issues.
 Adjust The Tooth Alignment 
Whether the organization wants to keep a record of budgets, patient visits, or applications on the healthcare premises, ERP can manage it. It can access the operational growth of the hospital and helps in making wise decisions. It targets the lacking areas and informs the administrators to make the defined improvements.
 Market Trends Related to Healthcare ERP
Healthcare enterprise resource planning (ERP) has become an essential part of the healthcare system globally. The low cost and improved patient health outcomes are the reason for practitioners' increased usage of ERP systems.
Most healthcare organizations, including hospitals, clinics, and emergency centers, are trying to boost the efficiency of their operations by regulating ERP. Such trends are increasing the growth of healthcare ERP in the global market. In 2020, the global healthcare ERP market worthed 4.8 billion US dollars. It is estimated that by the end of 2031, it will reach the value of 9.6 billion US dollars with an expansion at a CAGR of 6.5%
Key Insights that the Healthcare ERP Market analysis report presents are:
Healthcare ERP Market revenue and demand by countries
Break-down of the Healthcare ERP Market in terms of application areas, target customers and other potential market segments
Areas that are relatively more potential and are faster growing
Healthcare ERP Market competitive scenario, market share analysis
Healthcare ERP Market business opportunity analysis
Global and Country-Wise Healthcare ERP Market Statistics
Global and Country-Wise Healthcare ERP Market size ($Million) and Forecast – (till 2030)
Global and Country-Wise Healthcare ERP Market Trend Analysis
Global and Country-Wise Healthcare ERP Market Business Opportunity Assessment
Healthcare ERP Market Demand and Supply Side Analysis
The report analyzes Healthcare ERP Market from demand as well as supply side. In supply side analysis, we reach out to the Healthcare ERP Market players to collect information on their portfolio, revenue, target customers and other insights. During this process, paid interviews and surveys are conducted for obtaining and validating the data pointers. We also deep dive into the available paid industry databases, research studies, white papers and annual reports.
As a part of our demand side analysis, we reach out to the end users of Healthcare ERP Market, to gauge the application areas, demand trends and similar insights.
Sample Data Tables Covered for Each Region and Country:
This business analysis report on the Healthcare ERP Market presents a regional as well as country level analysis. The regions covered in the report are – North America, Europe, Asia Pacific and Rest of the World. In these four regions, all the countries have been covered in detail with information on Healthcare ERP Market size, trends and forecast.
The report covers Healthcare ERP Market revenue and forecast for the period (till 2030), by regions, (further split into countries):
North America (United States, Canada, Mexico)
Asia Pacific (China, Japan, South Korea, India, Indonesia, Vietnam, Rest of APAC)
Europe (UK, Germany, France, Italy, Spain, Benelux, Poland, Rest of Europe)
Latin America (Brazil, Argentina, Rest of Latin America)
Middle East & Africa
HEALTHCARE ERP MARKET REVENUE ($MILLION), AND FORECAST, Till 2030
Year
2023
2025
2027
2029
CAGR
(till 2030)
Healthcare ERP Market Revenue ($Million)
XX
XX
XX
XX
XX
Total
XX
XX
XX
XX
XX
*Note – Country level break-down has been covered in the report
Healthcare ERP Market Player Analysis:
Company overview, portfolio analysis, market share and target customers
Estimated segment revenue and relative positioning
Business and growth strategies
Some of the key players include in this report are Epicore Software Corporation, Infor, Oracle Corporation, Microsoft Corporation, Sage Software Solution Pvt. Ltd., QAD Inc. and others.
Healthcare ERP Market Research Methodology:
There is an entire data collection and validation framework that Datavagyanik follows to provide you with authentic information. We connect to industry experts across various countries to understand market trends and demand pattern. The same is done through paid interviews and surveys.
Our internal team of analysts are experts in studying market pattern, mining data and extracting useful information from different paid as well as freely available sources. Datavagyanik has exhaustive internal data base with information on markets, market players and other macro and micro economic indicators that impact industries.
Meta Description
"Every Organization is different and so are their requirements"- Datavagyanik
Do You Want To Boost Your Business?
drop us a line and keep in touch