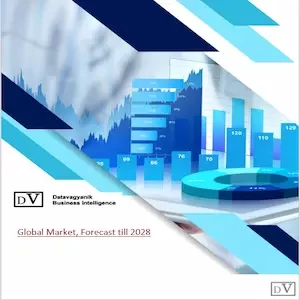 Medical Holography Market Research Report, Analysis and Forecast till 2030
Medical Holography Market Analysis
The global Medical Holography Market size in 2025 is expected to be $2 billion and is expected to grow at 26% CAGR till 2030. The global Medical Holography Market is segmented into North America, Europe, APAC & Rest of the world.
Holography is an innovative technology using 3D imaging to address challenges in different fields. Similarly, medical holography enables the visualization of tissues and organs from different angles, ensuring improved surgical planning and medical diagnostics. Moreover, it is an excellent way of assessing critical details of the tissues.
Medical holography provides doctors with high-resolution images of tissues and organs, including information about cavities and deformities in the internal organs. It also helps the surgeon in making an implant in the body. Due to its innovative nature and multiple uses, its use is expanding rapidly around the globe. Therefore, the medical holography market is the fastest growing global medical market.
The research report titled "Medical Holography Market, Business and Opportunity Analysis" published by Datavagyanik presents a detailed analysis of the Medical Holography Market with country-wise market statistics, qualitative insights, and market player analysis. One of the prime objectives of the report is to provide an assessment of the market potential, market revenue, growth and business opportunities for Medical Holography Market in each country.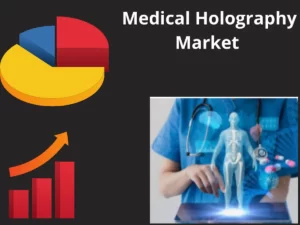 North America Medical Holography Market size is expected to be – million and is expected to grow at a CAGR of –% till 2030. US & Canada will drive the most of the revenue in the region. North America has a huge chunk of global market.
Europe Medical Holography Market Size is expected to be—million and is expected to grow at a CAGR of –%. APAC Medical Holography Market Size is Expected to grow at a CAGR of –. APAC will grow fastest as the market is still in its nascent stage.
Market Dynamics and Trends
It is not an exaggeration to say that the medical holography market has shown the most significant rise in the last five years. According to the 2022 report, it had spiked from about $160 million in 2015 to $950 million in 2021, with an astonishing CAGR of 33.7%. This is because of the increased demand for the latest technology in the health care facility.
Recently there has been a rise in the geriatric population around the globe. An increase in the older population resultantly increases the demand for non-invasive and radiation-free imaging techniques. For this purpose, medical holography has gained quite a popularity. Developed regions such as Canada and the US are responsible for the lion's share of the medical holography market. According to the present data, this market can reach beyond our imaginations in the upcoming decade.
Holography Applications in Medical Field
Medical holography is a powerful tool for medical applications. It has found its way into various medical fields, including ophthalmology, urology, dentistry, pathology, and several others. Conclusively, 3D imaging of eyes, interferometric testing of teeth, and visualization of chest movement during respiration have become much more accessible.
In addition to the uses mentioned above, medical holography has found its way to various other applications.
Visualization of Internal structures
Medical holography allows doctors to visualize almost every internal structure, including skeleton, muscles, and vessels. All of this helps the surgeon in the planning of surgery. Moreover, the representation of intricate structures, the brain, is also made possible after the introduction of medical holography.
Identification of Abnormal Growth
Medical holography also helps assess the extent of any abnormal growth relating to living tissues, organs, or external structures.
Mapping of Insides of the Human Body
Doctors can have a complete map of the insides and outsides of the body using a holographic scan. It is a remarkable advancement that is helping the surgeon in multiple ways. For example, heart surgeons can now better visualize the heart before starting the surgery.
Emergency Care
Surprisingly, medical holography also assists in emergency care. Previously stored holographic information can help properly treat emergency cases such as accidents. In addition, it provides a unique platform for doctors to treat their patients remotely.
Key Insights that the Medical Holography Market analysis report presents are:
Medical Holography Market revenue and demand by countries
Break-down of the Medical Holography Market in terms of application areas, target customers, and other potential market segments
Areas that are relatively more potential and are faster growing
Medical Holography Market competitive scenario, market share analysis
Medical Holography Market business opportunity analysis
Global and Country-Wise Medical Holography Market Statistics
Global and Country-Wise Medical Holography Market Size ($Million) and Forecast – (till 2030)
Global and Country-Wise Medical Holography Market Trend Analysis
Global and Country-Wise Medical Holography Market Business Opportunity Assessment
Medical Holography Market Demand and Supply Side Analysis
The report analyzes Medical Holography Market from the demand as well as the supply side. In supply-side analysis, we reach out to the Medical Holography Market players to collect information on their portfolio, revenue, target customers, and other insights. During this process, paid interviews and surveys are conducted for obtaining and validating the data pointers. We also deep dive into the available paid industry databases, research studies, white papers, and annual reports.
As a part of our demand-side analysis, we reach out to the end-users of the Medical Holography Market, to gauge the application areas, demand trends, and similar insights.
Different Types of Holographic Techniques
Depending upon the associated technology, medical holography can be of different types. However, the following are some important ones in everyday use in hospitals and health care facilities.
X-Ray Holography
X-ray holography is an excellent method that enables the high-resolution examination of samples in an aqueous solution. Remarkably, no preliminary sample preparation is necessary for this purpose. Hence the risk of errors in terms of structural alterations reduces significantly.
Endoscopic Holography
As the name indicates, endoscopic holography uses endoscopic technology and holography to visualize the natural cavities of the internal organs. Most importantly, this technique offers non-contact and non-destructive imaging, a more incredible advancement in the medical field.
Endoscopic holography comes in two varieties. The first one involves the holographic recording inside the endoscope, often known as the internal hologram recording endoscope. In comparison, an external hologram recording endoscope uses an external device for recording.
Multiplexed Holography
Multiplexed holography is helpful for the comprehensive three-dimensional visualization of medical data. This technique uses photographically scaled images constructed in an appropriate way, making the whole organ visible in sizes much different from the original size of the organ. It is the latest technology and shares a significant fraction of the medical holography market.
Sample Data Tables Covered for Each Region and Country:
This business analysis report on the Medical Holography Market presents a regional as well as country-level analysis. The regions covered in the report are – North America, Europe, Asia Pacific and Rest of the World. In these four regions, all the countries have been covered in detail with information on Medical Holography Market size, trends, and forecast.
The report covers Medical Holography Market revenue and forecast for the period (till 2030), by regions, (further split into countries):
North America (United States, Canada, Mexico)
Asia Pacific (China, Japan, South Korea, India, Indonesia, Vietnam, Rest of APAC)
Europe (UK, Germany, France, Italy, Spain, Benelux, Poland, Rest of Europe)
Latin America (Brazil, Argentina, Rest of Latin America)
Middle East & Africa
Medical Holography Market REVENUE ($MILLION), AND FORECAST, till 2030
Year
2023
2025
2027
2029
CAGR
(till 2030)
Medical Holography Market Revenue ($Million)
XX
XX
XX
XX
XX
Total
XX
XX
XX
XX
XX
*Note – Country-level break-down has been covered in the report
Medical Holography Market Segmentation
Global Medical Holography Market revenue and forecast, by Component:
Holographic Display
Microscope
Print
Software
Global Medical Holography Market revenue and forecast, by End User:
Medical Schools
Pharmaceutical Companies
Hospitals
Global Medical Holography Market revenue and forecast , by Region:
North America
Europe
Germany
France
Italy
Spain
UK
Rest of Europe
Asia-Pacific
China
India
Japan
South Korea
Indonesia
Australia
Rest of Asia-Pacific
Latin America
Middle East & Africa
Saudi Arabia
UAE
Egypt
Rest of Middle East & Africa
Medical Holography Market Player Analysis:
Company overview, portfolio analysis, market share, and target customers
Estimated segment revenue and relative positioning
Business and growth strategies
Some of the market players covered in the report are listed below
EchoPixel, Inc.
Eon Reality, Zebra Imaging
Holoxica Ltd.
Lyncee Tec
Mach7 Technologies Pte. Ltd.
NanoLive SA
Ovizio Imaging systems
Realview Imaging Ltd.
zSpace, Inc.
Other market players
"Every Organization is different and so are their requirements"- Datavagyanik
Do You Want To Boost Your Business?
drop us a line and keep in touch