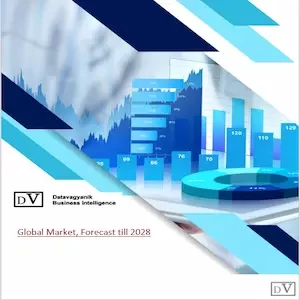 Microtome Market Research Report, Analysis and Forecast – (2021 – 2028)
Microtome Market Analysis
The global Microtome Market size in 2022 is $145 million and is expected to grow at 6% CAGR during the period (2022-2025). The global Microtome Market is segmented into North America, Europe, APAC & Rest of the world.
A microtome, better understood as a precision cutting instrument, helps to get multiple tissue sections. It holds the tissue in its place while a special knife that uses metal, glass, or diamond blades cuts through the tissue to get a few tens of microns thick slice. The tissue sectioning aims to diagnose any abnormality within the tissue that can lead to chronic illnesses, particularly cancer.
As evident from its function, microtome helps to enhance the accuracy of medical diagnostics. During the last decade, it has paved the way for precision medicine. Moreover, with the increasing prevalence of cancer, the demand for microtomes has also increased significantly.
The research report titled "Microtome Market, Business and Opportunity Analysis" published by Datavagyanik presents a detailed analysis of the Microtome Market with country-wise market statistics, qualitative insights, and market player analysis. One of the prime objectives of the report is to provide an assessment of the market potential, market revenue, growth, and business opportunities for the Microtome Market in each country.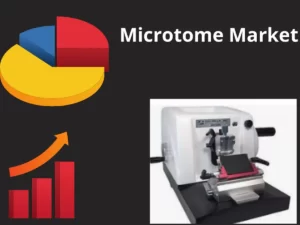 North America Microtome Market size stands at – million and is expected to grow at a CAGR of –% during the period 2021 to 2028. US & Canada will drive most of the revenue in the region. North America has a huge chunk of the global market.
Europe Microtome Market Size is —million and is expected to grow at a CAGR of –%. APAC Microtome Market Size is Expected to grow at a CAGR of –%.
Applications of Microtome
As discussed, a microtome is a precision instrument that helps get tissue sections of uniform thickness. These sections are then transferred to the histology and pathology labs for running diagnostic tests. To summarize, a microtome helps diagnose diseases whose pathology is concealed in the tissue framework.
Moreover, microtome has also made its way into oncology and precision medicine. The frozen section procedure is used for the assessment of cancerous tissue. It involves various steps, and one of these steps is cutting the tissue using a microtome. Then the histopathologists examine the tissue looking for any abnormality relating to cancer.
Increased Demand for Oncology Diagnostics
Carcinogenesis is the least understood process in medical science. Lack of information and proper understanding hurdles cancer patients' accurate and early diagnosis. Conclusively, there is an increased risk of mortality in cancer patients. According to a WHO report, every 1 in 6 deaths occurs due to cancer.
Medical advancements have resulted in an increased geriatric population, ultimately growing cancer incidence. According to a report population older than 65 is going to reach 1.5 billion by 2050. So thus, the prevalence of cancer cases is expected to increase above thirty million by 2040.
All of this is increasing the demand for oncology diagnostics. Therefore, the market related to oncology diagnostic instruments is showing a significant rise. To conclude, the increased prevalence of cancer is driving the exponential growth of the global microtome market.
Way to Precision Medicine
Precision medicine involves individualized care. It comprises the treatment and prevention approaches tailored to the individual genetic makeup, environment, and lifestyle. It has helped manage several chronic diseases, but cancer management has significantly improved.
Precision medicine also requires the use of precision instruments. One of such instruments is a microtome. It provides the tissue samples for running diagnostic tests. These samples help to decide the right therapy depending upon the diseased state and severity. Therefore, using microtomes offers the opportunity to grow focus on precision medicine, also known as personalized care.
Key Insights that the Microtome Market analysis report presents are:
Microtome Market revenue and demand by countries
Break-down of the Microtome Market in terms of application areas, target customers, and other potential market segments
Areas that are relatively more potential and are faster growing
Microtome Market competitive scenario, market share analysis
Microtome Market business opportunity analysis
Global and Country-Wise Microtome Market Statistics
Global and Country-Wise Microtome Market Size ($Million) and Forecast – (2021-2028)
Global and Country-Wise Microtome Market Trend Analysis
Global and Country-Wise Microtome Market Business Opportunity Assessment
Microtome Market Demand and Supply Side Analysis
The report analyzes Microtome Market from the demand as well as the supply side. In supply-side analysis, we reach out to the Microtome Market players to collect information on their portfolio, revenue, target customers, and other insights. During this process, paid interviews and surveys are conducted for obtaining and validating the data pointers. We also deep dive into the available paid industry databases, research studies, white papers, and annual reports.
As a part of our demand-side analysis, we reach out to the end-users of the Microtome Market, to gauge the application areas, demand trends, and similar insights.
Barriers to Microtome Market Growth
Histopathologists do an analysis of the tissue after its sectioning using a microtome. Histology of tissue is crucial for evaluating the severity and stage of the disease. Histology also helps in defining the drug regimen for the treatment. All this is putting extra pressure on histology in terms of trained staff.
But unfortunately, there is a dearth of histopathologists. This decline is one of the most significant barriers to the growth of the microtome market. Moreover, the lack of diagnostic services, such as insufficient training of the professionals, is also negatively impacting the market growth.
Sample Data Tables Covered for Each Region and Country:
This business analysis report on the Microtome Market presents a regional as well as country-level analysis. The regions covered in the report are – North America, Europe, Asia Pacific and Rest of the World. In these four regions, all the countries have been covered in detail with information on Microtome Market size, trends, and forecast.
The report covers Microtome Market revenue and forecast for the period (2021 – 2028), by regions, (further split into countries):
North America (United States, Canada, Mexico)
Asia Pacific (China, Japan, South Korea, India, Indonesia, Vietnam, Rest of APAC)
Europe (UK, Germany, France, Italy, Spain, Benelux, Poland, Rest of Europe)
Latin America (Brazil, Argentina, Rest of Latin America)
Middle East & Africa
MICROTOME MARKET REVENUE ($MILLION), AND FORECAST, 2021–2028
Year
2021
2022
2023
2024
2025
2026
CAGR
(2021-2028)
Microtome Market Revenue ($Million)
XX
XX
XX
XX
XX
XX
XX
Total
XX
XX
XX
XX
XX
XX
XX
*Note – Country-level break-down has been covered in the report
Global Market Size & Regional Outlook
The global microtome market size is $145 million in 2022. It is expanding at a CAGR of 6.6%. If it keeps increasing at this rate, it is expected to reach 585 million by 2028.
The microtome market depends upon the type of the product, the technology used, its applications, region, and end-users. Among its applications, the use of microtomes in disease diagnosis and research is expected to cause the most growth in its global market. Moreover, its use in hospitals and clinical laboratories is responsible for the largest market share.
The most crucial factor of the global microtome market is its regional outlook. The market is segmented into different regions, including Europe, Asia Pacific, North America, and the Rest of the World (RoW). Among these, North America is responsible for the largest share with an almost 90% contribution by the US. It is because of the high risk of cancer and greater medical advancements in the US.
Microtome Market Segmentation
Global Microtome Market revenue and forecast, by Product:
Rotary Microtomes
Microtome Instruments
Others
Global Microtome Market revenue and forecast, by Technology:
Fully Automated Microtomes
Semi-automated Microtomes
Manual Microtomes
Global Microtome Market revenue and forecast, by End User:
Hospital Laboratories
Clinical Laboratories
Others
Global Microtome Market revenue and forecast for the period (2020 – 2027), by Region:
North America
Europe
Germany
France
Italy
Spain
UK
Rest of Europe
Asia-Pacific
China
India
Japan
South Korea
Indonesia
Australia
Rest of Asia-Pacific
Latin America
Middle East & Africa
Saudi Arabia
UAE
Egypt
Rest of Middle East & Africa
Microtome Market Player Analysis:
Company overview, portfolio analysis, market share, and target customers
Estimated segment revenue and relative positioning
Business and growth strategies
Top 20 Market players are covered in this study
"Every Organization is different and so are their requirements"- Datavagyanik
Do You Want To Boost Your Business?
drop us a line and keep in touch