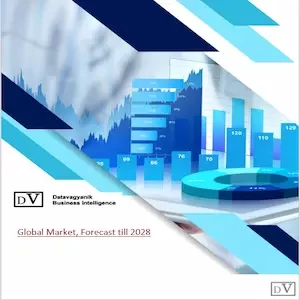 Mucosectomy Device Market Research Report, Analysis, and Forecast
Mucosectomy Device Market Size & Analysis
The global Mucosectomy Device Market size in 2021 is expected to be $– million and is expected to grow at  –% CAGR during the period (2018-2021). The global Mucosectomy Device Market is segmented into North America, Europe, APAC & the Rest of the world.
The research report titled "Mucosectomy Device Market, Business and Opportunity Analysis" published by Datavagyanik presents a detailed analysis of the Mucosectomy Device Market with country-wise market statistics, qualitative insights, and market player analysis. One of the prime objectives of the report is to provide an assessment of the market potential, growth, market revenue, and volume of the Mucosectomy Device Market for each country.
Within a few years of the development of Endoscopic Mucosal Resection (EMR), the mucosectomy device has become one of the popular devices for endoscopic specialists. They started preferring it for taking mucosal samples to diagnose neoplastic lesions. Specifically, its use involves the endoscopic mucosal resection of the upper gastrointestinal tract.
Endoscopic mucosal resection (EMR) for diagnosing cancerous lesions is superior to biopsy as it is a minimally invasive procedure that offers safety compared to the latter. In addition, the entry of the EMR into medicine has led to positive changes in diagnostic grade and cancer management.
Uses of Mucosectomy Device
Recent advances in diagnostic medicine have urged experts to develop newer products that help to achieve similar benefits with less risk of complications. One of those products is the mucosectomy device.
Mucosectomy devices are excellent in terms of their safety and efficacy. One of its forms, known as a Multiband Mucosectomy Device, is usually preferred for extracting mucosal specimens. Additionally, the risk of complications such as bleeding, strictures, and perforations are lower with these devices.
Diagnosis of Upper GI Cancers
Mucosectomy devices are mainly known for scraping the mucosa, especially in precancerous conditions such as Barrett's esophagus. Barrett's esophagus significantly increases the risk of developing esophageal cancer.
According to a statistical report, every 1 in 125 men in the US is at a lifetime risk of developing esophageal adenocarcinoma. The key to its prevention lies in early diagnosis, which is made possible after the endoscopic mucous resection of the esophagus using a mucosectomy device.
Moreover, oral precancerous lesions of tissues such as the tongue and buccal cavity lesions also require the scraping of mucosa for laboratory investigations. Thus, countries like the US with a high risk of upper GI cancer require regular screening using a mucosectomy device for high-risk individuals.
Key Insights that the Mucosectomy Device Market analysis report presents are:
Mucosectomy Device Market revenue and demand by countries
Mucosectomy Device Market production and sales volume by countries
Break-down of the Mucosectomy Device Market in terms of application areas, target customers and other potential market segments
Areas that are relatively more potential and are faster growing
Mucosectomy Device Market competitive scenario, market share analysis
Mucosectomy Device Market business opportunity analysis
Global and Country-Wise Mucosectomy Device Market Statistics
Global and Country-Wise Mucosectomy Device Market size ($Million) and Forecast – (2021 – 2028)
Global and Country-Wise Mucosectomy Device Market Production Volume and Forecast – (2021 – 2028)
Global and Country-Wise Mucosectomy Device Market Sales Volume and Forecast – (2021 – 2028)
Global and Country-Wise Mucosectomy Device Market Business Opportunity Assessment
Mucosectomy Device Market Demand and Supply Side Analysis
The report analyzes Mucosectomy Device Market from the demand as well as the supply side. In supply-side analysis, we reach out to the Mucosectomy Device Market players to collect information on their portfolio, revenue, target customers, and other insights. During this process, paid interviews and surveys are conducted for obtaining and validating the data pointers. We also deep dive into the available paid industry databases, research studies, white papers, and annual reports.
As a part of our demand-side analysis, we reach out to the end-users of the Mucosectomy Device Market, to gauge the application areas, demand trends, and similar insights.
Sales and Future Prospects
The health care industry is expanding globally. It can be interpreted by the rise in global healthcare expenses, which increased from $5 trillion in 2014 to $8.5 trillion in 2021. With the expanding global health care market, manufacturers of medical devices and instruments also report a significant hike in their sales.
Similarly, advances in diagnostic medicine have significantly increased the demand for instruments such as mucosectomy devices. Counties like Germany, Italy, Japan, and the United States, with a more significant older population, spend a fortune buying the instruments mentioned above. Therefore, such countries are more attractive markets for mucosectomy devices.
Additionally, market trends of several countries can easily be assessed by their annual healthcare expenses. For example, North America is the biggest mucosectomy device market, with Canada and the United States contributing 10% and 80% to the regional market share. In contrast, Germany, France, the UK, and Italy contribute 80% of the market share in Europe.
Continuously increasing sales of mucosectomy devices highlight the future expectations of an even much more extensive market of medical devices. Therefore, manufacturers can look up to these trends to develop their supplies for the upcoming decade.
Sample Data Tables Covered for Each Region and Country:
This business analysis report on the Mucosectomy Device Market presents a regional as well as country-level analysis. The regions covered in the report are – North America, Europe, Asia Pacific, and the Rest of the World. In these four regions, all the countries have been covered in detail with information on Mucosectomy Device Market production volume, sales volume, market size ($Million), and Mucosectomy Device Market import-export.
The report covers Mucosectomy Device Market revenue, sales volume, and forecast for the period (2019 – 2027), by regions, (further split into countries):
Asia Pacific (China, Japan, South Korea, India, Indonesia, Vietnam, Rest of APAC)
Europe (UK, Germany, France, Italy, Spain, Benelux, Poland, Rest of Europe)
North America (United States, Canada, Mexico)
Latin America (Brazil, Argentina, Rest of Latin America)
Middle East & Africa
MUCOSECTOMY DEVICE MARKET REVENUE ($MILLION), PRODUCTION VOLUME, SALES VOLUME, 2021–2028
Year
2021
2022
2023
2024
CAGR
(2021-2028)
Mucosectomy Device Market Revenue ($Million)
XX
XX
XX
XX
XX
Production Volume
XX
XX
XX
XX
XX
Sales Volume
XX
XX
XX
XX
XX
Total
XX
XX
XX
XX
XX
*Note – Country-level break-down has been covered in the report
Mucosectomy Device Market Player Analysis:
Company overview, portfolio analysis, market share and target customers
Estimated segment revenue and relative positioning
Business and growth strategies
Over top 20 Mucosectomy Device Vendors Company Profiles
"Every Organization is different and so are their requirements"- Datavagyanik
Do You Want To Boost Your Business?
drop us a line and keep in touch