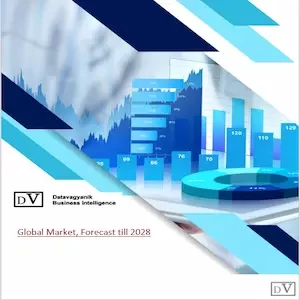 Proteomics Market Research Report, Analysis and Forecast – (2021 – 2028)
Proteomics Market Analysis
The global Proteomics Market size in is 2021 expected to be $– million and is expected to grow at –% CAGR during the period (2018-2021). The global Proteomics Market is segmented into North America, Europe, APAC & Rest of the world.
The research report titled "Proteomics Market, Business and Opportunity Analysis" published by Datavagyanik presents a detailed analysis of the Proteomics Market with country-wise market statistics, qualitative insights, and market player analysis. One of the prime objectives of the report is to provide an assessment of the market potential, market revenue, growth and business opportunities for Proteomics Market in each country.
North America Proteomics Market size is expected to be – million and is expected to grow at a CAGR of –% during the period 2021 to 2028. US & Canada will drive the most of the revenue in the region. North America has a huge chunk of global market.
Europe Proteomics Market Size is expected to be—million and is expected to grow at a CAGR of –%. APAC Proteomics Market Size is Expected to grow at a CAGR of –. APAC will grow fastest as the market is still in its nascent stage.
Proteomics: Techniques, Applications, and Market Trends
In recent years, proteomics has emerged as a powerful tool for studying the functions of proteins and their interactions with each other. As a result, this technology is being used in various fields, from drug discovery to diagnostics. This article will explore some of the different proteomics techniques, their applications, and the current market trends. With this information, marketers can make better-informed decisions about where to invest their resources.
Key Techniques of Proteomics
Proteomics is an interdisciplinary field of science that seeks to study large-scale structures and functions of proteins in living organisms. It is integral to understanding how cells and tissues develop, the various metabolic pathways proteins take in the body, and how proteins interact. Fundamental techniques employed to study proteomics include electrophoresis, mass spectrometry, liquid chromatography, nuclear magnetic resonance imaging, protein sequencing, computational methods such as bioinformatics, and X-ray crystallography. Researchers can gain insights into the biochemical and physiological roles of molecules found within cells and tissues during health and disease states by utilizing these methods together or independently in the laboratory setting. This provides vital information for the diagnosis and treatment of illnesses.
Principle of Working of Proteomics
Proteomics is the study of protein structures and functions, looking at large-scale interactions among them. By better understanding how proteins interact within cells and tissues, researchers can get insights into their roles in various diseases and disease progression. It can also allow them to understand better how nutrients work with protein networks and impact health outcomes. The principle of proteomics provides scientists with powerful new methods for tackling complex biological questions that were previously difficult or impossible to answer. With these new technological advances, humans can further understand this fundamental piece of biochemistry – ultimately leading to better health outcomes for all.
Main Applications of Proteomics in the Medical and Scientific Fields
As a promising scientific field, proteomics has many potential applications in the medical and scientific fields. By analyzing proteins' structure, function, and interactions, scientists can better understand complicated diseases at a molecular level. In particular, proteomics has helped develop new diagnostic information enabling earlier detection of diseases. Additionally, it facilitates the discovery of therapeutic targets and biomarkers for drug action that could be used to develop new medicines and treatments. Proteomics is also used as an area of research in cancer studies. Finally, proteomics can help establish a sophisticated system for genotype-to-phenotype correlation which will help identify disease pathways. As proteomics continues to develop further, its medical and scientific applications will grow substantially.
Market Trends for Proteomics Products and Services
With the advancement of biochemistry and its application in various fields, proteomics is opening up vast opportunities for companies to develop unique products and services for various research fields. Looking at the current market trends shows that sophisticated instruments, laboratory materials, analytics, and other services associated with proteomics are available on the global market. Proteomic services include database integration and extraction, study design and statistical analysis, molecular modeling, structural biology, technical support, and protein expression systems. Identifying this emerging trend can help give businesses an edge in developing their technological breakthroughs. In addition, by assessing the type of products that have recently been released onto the market, there is potential to gain insight into what methods are currently in demand. It will be interesting to see how these product segments continue to grow as companies strive to further their research capabilities within the field of proteomics.
Current Predictions for the Future of Proteomics
As technology advances exponentially, the future of proteomics research and development will become increasingly sophisticated and insightful. Developments such as CRISPR-Cas9 and artificial intelligence have unlocked exciting opportunities for scientists to understand the underlying mechanisms of diseases at a molecular level. Through data analytics, researchers are expected to gain unprecedented knowledge about cell functions, functional markers, and protein interactions—ultimately paving the way for a personalized approach to healthcare in the future. Furthermore, with ongoing efforts from trailblazing innovations in genomics technology, proteomics research is certain to make remarkable strides in discovering novel diagnostics and treatment options.
Key Insights that the Proteomics Market analysis report presents are:
Proteomics Market revenue and demand by countries
Break-down of the Proteomics Market in terms of application areas, target customers, and other potential market segments
Areas that are relatively more potential and are faster growing
Proteomics Market competitive scenario, market share analysis
Proteomics Market business opportunity analysis
Global and Country-Wise Proteomics Market Statistics
Global and Country-Wise Proteomics Market Size ($Million) and Forecast – (2021-2028)
Global and Country-Wise Proteomics Market Trend Analysis
Global and Country-Wise Proteomics Market Business Opportunity Assessment
Proteomics Market Demand and Supply Side Analysis
The report analyzes Proteomics Market from the demand as well as the supply side. In supply-side analysis, we reach out to the Proteomics Market players to collect information on their portfolio, revenue, target customers, and other insights. During this process, paid interviews and surveys are conducted for obtaining and validating the data pointers. We also deep dive into the available paid industry databases, research studies, white papers, and annual reports.
As a part of our demand-side analysis, we reach out to the end-users of the Proteomics Market, to gauge the application areas, demand trends, and similar insights.
Sample Data Tables Covered for Each Region and Country:
This business analysis report on the Proteomics Market presents a regional as well as country-level analysis. The regions covered in the report are – North America, Europe, Asia Pacific and Rest of the World. In these four regions, all the countries have been covered in detail with information on Proteomics Market size, trends, and forecast.
The report covers Proteomics Market revenue and forecast for the period (2021 – 2028), by regions, (further split into countries):
North America (United States, Canada, Mexico)
Asia Pacific (China, Japan, South Korea, India, Indonesia, Vietnam, Rest of APAC)
Europe (UK, Germany, France, Italy, Spain, Benelux, Poland, Rest of Europe)
Latin America (Brazil, Argentina, Rest of Latin America)
Middle East & Africa
Proteomics Market REVENUE ($MILLION), AND FORECAST, 2021–2028
Year
2021
2022
2023
2024
2025
2026
CAGR
(2021-2028)
Proteomics Market Revenue ($Million)
XX
XX
XX
XX
XX
XX
XX
Total
XX
XX
XX
XX
XX
XX
XX
*Note – Country-level break-down has been covered in the report
Proteomics Market Player Analysis:
Company overview, portfolio analysis, market share, and target customers
Estimated segment revenue and relative positioning
Business and growth strategies
Proteomics Market Research Methodology:
There is an entire data collection and validation framework that Datavagyanik follows to provide you with authentic information. We connect to industry experts across various countries to understand market trends and demand pattern. The same is done through paid interviews and surveys.
Our internal team of analysts is experts in studying market patterns, mining data, and extracting useful information from different paid as well as freely available sources. Datavagyanik has an exhaustive internal database with information on markets, market players, and other macro and micro economic indicators that impact industries.
"Every Organization is different and so are their requirements"- Datavagyanik
Do You Want To Boost Your Business?
drop us a line and keep in touch