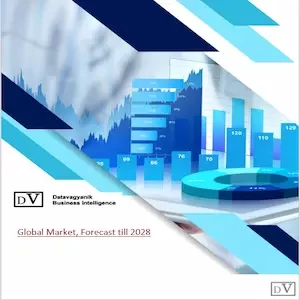 Vein Illuminator Market Research Report, Analysis, and Forecast
Vein Illuminator Market Size & Analysis
The global Vein Illuminator Market size in 2021 is expected to be $– million and is expected to grow at  –% CAGR during the period (2018-2021). The global Vein Illuminator Market is segmented into North America, Europe, APAC & the Rest of the world. The research report titled "Vein Illuminator Market, Business and Opportunity Analysis" published by Datavagyanik presents a detailed analysis of the Vein Illuminator Market with country-wise market statistics, qualitative insights, and market player analysis. One of the prime objectives of the report is to provide an assessment of the market potential, growth, market revenue, and volume of the Vein Illuminator Market for each country.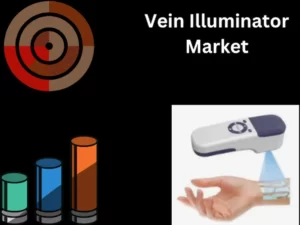 Vein Illuminator: Benefits, Applications, and Future Expectations
In recent years, there has been a growing interest in vein illuminators. It is a device that uses near-infrared light to make veins more visible. This technology has a wide range of potential applications, including making it easier to start IVs, draw blood, and give injections. This article will discuss the benefits of vein illuminators and some of the ways they are being used today. It will also discuss some exciting new developments in this field and what can be expected from vein illuminators in the future.
Working Principles of Vein Illuminators
It is a device that uses trans-illumination to aid the location of veins and vessels below skin level. This is typically done to place intravenous needles or tubes in medical procedures. This technology relies on the principle that light from an LED source will cause a faint glow within superficial veins, as they are translucent, while surrounding tissue appears opaque and dark. When combined with traditional physical palpation, many clinicians have found that this technology dramatically increases their accuracy when placing intravenous cannulas, thus reducing patient discomfort due to multiple access attempts. Therefore, vein illuminators allow healthcare professionals to quickly identify vein locations and access them more easily on the first try.
Benefits of Vein Illuminators in Medical Practices
Vein illuminators are a powerful device in the healthcare and medical industry, as they allow for improved accuracy during procedures such as injections or drawing blood. They work by projecting an intense near-infrared light onto the patient's skin, which causes hemoglobin to be illuminated due to higher absorption of light. This makes veins more prominently visible and easier to access for needles. Furthermore, with improved visibility of veins, less exploration is required during the procedure leading to a quicker and less painful patient experience. Vein illuminators are also beneficial for those with dark skin tones or whose veins often get obscured due to age, weight, or other reasons. Moreover, it also allows medical practitioners a better view while injecting so that they can prevent hitting important arteries. Finally, it has precise results; vein illuminators provide a significant benefit in a healthcare setting and provide comfort and peace of mind to their users.
Potential Applications of Vein Illuminator
A vein illuminator is an invaluable tool to identify and highlight veins in the umbilical area, skeletal extremities, and face. Its variety of applications makes it not only an aid in intravenous procedures but of great use in collecting DNA samples and administering vaccines or other medications. Moreover, their proficiency has proven essential for traumatic injuries, as clinicians can quickly assess veins and view strong or depleted vessels that would otherwise be difficult to spot by sight alone. Above all else, vein illuminators are reliable medical devices that offer accurate screening with minimal disruption.
Future expectations for the development of vein illumination technology
Developments in vein illumination technology have the potential to revolutionize medical care. In recent years, scientists have made substantial creative strides toward creating devices that accurately locate and track veins for easier needle insertion during routine healthcare procedures. Looking ahead, we can expect advances in vein illumination technology to continue pushing boundaries. Improvements in accuracy and detection will make it more reliable for medical professionals, and advancements such as wireless technology could significantly reduce the need for bulky and cumbersome materials connected to a power source. Additionally, better image fidelity will provide a more precise depiction of venous structure. These developments in the vein illumination field will surely make techniques like IV line placement faster and more trouble-free for all concerned.
Market Trends of Global Vein Illuminator Market
The global vein illuminator market trends are trending upwards and offer promising growth opportunities for investors and stakeholders. With the increasing prevalence of chronic and acute conditions rising due to a growing aging population, more healthcare facilities have begun to embrace vein illuminators in their processes to ensure more effective treatments. As a result, these products are used regularly in blood drawing procedures, healthcare provider verifications, foreign body removals, and vaccination injections. Moreover, technological advancements have made these products easier to use with rapid results, driving the further market growth. Therefore, the market is expected to grow robust over the years as vein illuminators become more widely adopted.
The Takeaway Message
In conclusion, vein illuminators are powerful and versatile medical devices that can provide remarkable benefits in healthcare. From administering intravenous infusions to creating safer surgeries, the possibilities of this technology offer exciting opportunities to improve patient care. However, despite the advancements in medicine and the many life-saving innovations made in recent years, there is still much progress in using vein illuminators.
Key Insights that the Vein Illuminator Market analysis report presents are:
Vein Illuminator Market revenue and demand by countries
Vein Illuminator Market production and sales volume by countries
Break-down of the Vein Illuminator Market in terms of application areas, target customers and other potential market segments
Areas that are relatively more potential and are faster growing
Vein Illuminator Market competitive scenario, market share analysis
Vein Illuminator Market business opportunity analysis
Global and Country-Wise Vein Illuminator Market Statistics
Global and Country-Wise Vein Illuminator Market size ($Million) and Forecast – (2021 – 2028)
Global and Country-Wise Vein Illuminator Market Production Volume and Forecast – (2021 – 2028)
Global and Country-Wise Vein Illuminator Market Sales Volume and Forecast – (2021 – 2028)
Global and Country-Wise Vein Illuminator Market Business Opportunity Assessment
Vein Illuminator Market Demand and Supply Side Analysis
The report analyzes Vein Illuminator Market from the demand as well as the supply side. In supply-side analysis, we reach out to the Vein Illuminator Market players to collect information on their portfolio, revenue, target customers, and other insights. During this process, paid interviews and surveys are conducted for obtaining and validating the data pointers. We also deep dive into the available paid industry databases, research studies, white papers, and annual reports.
As a part of our demand-side analysis, we reach out to the end-users of the Vein Illuminator Market, to gauge the application areas, demand trends, and similar insights.
Sample Data Tables Covered for Each Region and Country:
This business analysis report on the Vein Illuminator Market presents a regional as well as country-level analysis. The regions covered in the report are – North America, Europe, Asia Pacific, and the Rest of the World. In these four regions, all the countries have been covered in detail with information on Vein Illuminator Market production volume, sales volume, market size ($Million), and Vein Illuminator Market import-export.
The report covers Vein Illuminator Market revenue, sales volume, and forecast for the period (2019 – 2027), by regions, (further split into countries):
Asia Pacific (China, Japan, South Korea, India, Indonesia, Vietnam, Rest of APAC)
Europe (UK, Germany, France, Italy, Spain, Benelux, Poland, Rest of Europe)
North America (United States, Canada, Mexico)
Latin America (Brazil, Argentina, Rest of Latin America)
Middle East & Africa
VEIN ILLUMINATOR MARKET REVENUE ($MILLION), PRODUCTION VOLUME, SALES VOLUME, 2021–2028
Year
2021
2022
2023
2024
2025
2026
CAGR
(2021-2028)
Vein Illuminator Market Revenue ($Million)
XX
XX
XX
XX
XX
XX
XX
Production Volume
XX
XX
XX
XX
XX
XX
XX
Sales Volume
XX
XX
XX
XX
XX
XX
XX
Total
XX
XX
XX
XX
XX
XX
XX
*Note – Country-level break-down has been covered in the report
Vein Illuminator Market Player Analysis:
Company overview, portfolio analysis, market share and target customers
Estimated segment revenue and relative positioning
Business and growth strategies
Over top 20 Vein Illuminator Vendors Company Profiles
Vein Illuminator Market Research Methodology:
There is an entire data collection and validation framework that Datavagyanik follows to provide you with authentic information. We connect to industry experts across various countries to understand market trends and demand patterns. The same is done through paid interviews and surveys.
Our internal team of analysts is experts in studying market patterns, mining data, and extracting useful information from different paid as well as freely available sources. Datavagyanik has an exhaustive internal database with information on markets, market players, and other macro and micro economic indicators that impact industries.
"Every Organization is different and so are their requirements"- Datavagyanik
Do You Want To Boost Your Business?
drop us a line and keep in touch