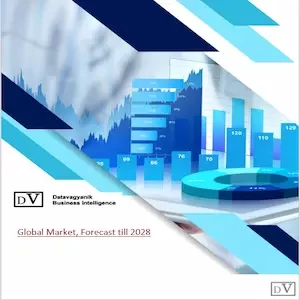 Hazelnut Milk Market- Global & Country Report
Hazelnut Milk Market Analysis Report
The research report titled "Hazelnut Milk Market, Business and Opportunity Analysis" published by Datavagyanik presents a detailed analysis of the Hazelnut Milk market with country-wise market statistics, qualitative insights, and market player analysis. One of the prime objectives of the report is to provide an assessment of the market potential, growth, market revenue, and volume of Hazelnut Milk for each country.
United States has emerged to be a big market for plant beverages (also called plant milk). This is one of the most trending products in the health food category in the U.S. as well as Canada. In 2022, the plant beverages sales in the United States was $2.5 billion while in Canada, the sales of plant beverages was around $300 million. On average, the plant-based industry in the two countries is growing at over 6% per year.…… Continued in the full report.)
The nut milk category holds the largest share in the total plant milk industry. Among the nut milks, almond milk is the most common. Apart from almond milk, there are products like cashew milk, walnut milk, hazelnut milk and others. The sale of sugar-free variants is growing notably. Market players are offering plain as well as flavored nut milk options to match with consumer tastes and preferences.……Continued in full report.)
Hazelnut milk is a relatively niche category in the plant-based milk industry and the global market generated sales of $XX million in 2022. During Covid 19, the demand for hazelnut milk surged in the United States growing at over 20% as consumers were stocking more healthy packaged food options during lockdowns.…. Continued in full report.)
Key Insights Presented in the Hazelnut Milk Market Analysis Report:
Hazelnut Milk market revenue and demand by countries
Hazelnut Milk production and sales volume by countries
Break-down of the Hazelnut Milk market in terms of application areas, target customers and other potential market segments
Areas that are relatively more potential and are faster growing
Hazelnut Milk market competitive scenario, market share analysis
Hazelnut Milk market business opportunity analysis
Global Hazelnut Milk Market by Geography, 2023
Global and Country-Wise Hazelnut Milk Market Statistics
Global and Country-Wise Hazelnut Milk Market size ($Million) and Forecast, till 2030
Global and Country-Wise Hazelnut Milk Production Volume and Forecast, till 2030
Global and Country-Wise Hazelnut Milk Sales Volume and Forecast, till 2030
Global and Country-Wise Hazelnut Milk Market Business Opportunity Assessment
Hazelnut Milk Demand and Supply Side Analysis
The report analyzes the Hazelnut Milk market from the demand as well as the supply side. In supply side analysis, we reach out to the Hazelnut Milk market players to collect information on their portfolio, revenue, target customers and other insights. During this process, paid interviews and surveys are conducted for obtaining and validating the data pointers. We also deep dive into the available paid industry databases, research studies, white papers and annual reports.
Lifestyle disease is a problem in developed countries. Problems like obesity, diabetes, cardiovascular diseases, and similar others are on a rise. Hence, food products marketed around value propositions like health, fitness, low-fat, non-GMO, and healthy ingredients have a high demand in these markets. There is an emerging trend of veganism in the U.S., Canada, and In European countries. There are individuals who are willing to reduce or completely eliminate animal-based products from their diet. These individuals consume plant milk as a dairy substitute in their regular diet.
As a part of our demand-side analysis, we reach out to the end-users of Hazelnut Milk, to gauge the application areas, demand trends, and similar insights.
Sample Data Tables Covered for Each Region and Country:
This business analysis report on the Hazelnut Milk market presents a regional as well as country level analysis. The regions covered in the report are – North America, Europe, Asia Pacific, and Rest of the World. In these four regions, all the countries have been covered in detail with information on Hazelnut Milk production volume, sales volume, market size ($Million) and Hazelnut Milk import-export.
The report covers Hazelnut Milk market revenue, sales volume and forecast, till 2030, by regions, (further split into countries):
Asia Pacific (China, Japan, South Korea, India, Indonesia, Vietnam, Rest of APAC)
Europe (UK, Germany, France, Italy, Spain, Benelux, Poland, Rest of Europe)
North America (United States, Canada, Mexico)
Latin America (Brazil, Argentina, Rest of Latin America)
Middle East & Africa
HAZELNUT MILK MARKET REVENUE ($MILLION), PRODUCTION VOLUME, SALES VOLUME, till 2030
Year

2023

2024

2028

2030

CAGR
(2023-2030)

Hazelnut Milk Market Revenue ($Million)

XX

XX

XX

XX

XX

Production Volume

XX

XX

XX

XX

XX

Total

XX

XX

XX

XX

XX
*Note – Country-level break-down has been covered in the report
Hazelnut Milk Market revenue and forecast, by Type:
Hazelnut Milk Market revenue and forecast, by Sugar Content:
Hazelnut Milk Market revenue and forecast, by Distribution Channel:
Hazelnut Milk Market Player Analysis:
Company overview, portfolio analysis, market share, and target customers
Estimated segment revenue and relative positioning
Business and growth strategies
Some of the market players covered in the report are Pacific Foods, Whitewave Foods, Daiya Foods Inc., SunOpta Inc., Hain Celestial Group, Nature\'s Choice B.V., Vitasoy Australia Products, Galaxy Nutritional Foods, Inc. and others.
Hazelnut Milk Market Research Methodology:
There is an entire data collection and validation framework that Datavagyanik follows to provide you with authentic information. We connect to industry experts across various countries to understand market trends and demand patterns. The same is done through paid interviews and surveys.
Our internal team of analysts is experts in studying market patterns, mining data, and extracting useful information from different paid as well as freely available sources. Datavagyanik has an exhaustive internal database with information on markets, market players, and other macro and microeconomic indicators that impact industries.
"Every Organization is different and so are their requirements"- Datavagyanik
Do You Want To Boost Your Business?
drop us a line and keep in touch