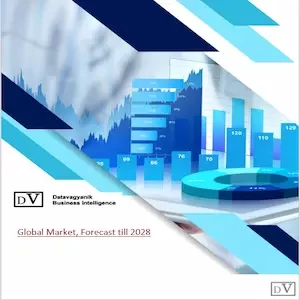 Hospital Furniture Market Research Report, Analysis and Forecast till 2030
Hospital Furniture Market Analysis
The research report titled "Hospital Furniture Market, Business and Opportunity Analysis" published by Datavagyanik presents a detailed analysis of the Hospital Furniture market with country-wise market statistics, qualitative insights and market player analysis. One of the prime objectives of the report is to provide an assessment of the market potential, market revenue, growth and business opportunities for Hospital Furniture Market in each country.
According to global medical statistics, there has been a spike in the diseased population during the last few years. As a result, a fraction of this population must be admitted to the hospital to acquire proper care. Therefore, the higher frequency of hospitalized patients is increasing the demand for health care services inside the hospitals, and hospital furniture shares a good fraction of that services.
A wide variety of furniture is present in the hospital. Besides its greater diversity, the hospital furniture is also evolving with time, meeting the demand of modern technology. Modern hospital furniture aims to provide wide-ranging and enhanced features and innovative designs.
Key Insights that the Hospital Furniture market analysis report presents are:
Hospital Furniture market revenue and demand by countries
Break-down of the Hospital Furniture market in terms of application areas, target customers and other potential market segments
Areas that are relatively more potential and are faster growing
Hospital Furniture market competitive scenario, market share analysis
Hospital Furniture market business opportunity analysis
Global and Country-Wise Hospital Furniture Market Statistics
Global and Country-Wise Hospital Furniture Market size ($Million) and Forecast – (till 2030)
Global and Country-Wise Hospital Furniture Market Trend Analysis
Global and Country-Wise Hospital Furniture Market Business Opportunity Assessment
Hospital Furniture Demand and Supply Side Analysis
The report analyzes Hospital Furniture market from demand as well as supply side. In supply side analysis, we reach out to the Hospital Furniture market players to collect information on their portfolio, revenue, target customers and other insights. During this process, paid interviews and surveys are conducted for obtaining and validating the data pointers. We also deep dive into the available paid industry databases, research studies, white papers and annual reports.
As a part of our demand side analysis, we reach out to the end users of Hospital Furniture, to gauge the application areas, demand trends and similar insights.
Types and Uses of Hospital Furniture
There is an endless list of hospital furniture. Unfortunately, every component of that list cannot be discussed here. However, some important types of hospital furniture are discussed here, along with their primary uses.
Hospital Beds
Beds always come top of the list of hospital furniture. Because people with various ailments come to the hospital and their stay at the hospital requires beds. These beds are not simple but rather multifunctional and designed under the guidance of medical experts. Some of the essential beds that are present in the hospital include OT beds, examination beds, ICU beds, and pediatric beds.
Hospital Chairs and Tables
Various chairs and tables are present in every hospital and medical facility to perform different functions. For example, wheelchairs, dental chairs, gynecological chairs, and several others are present in the hospital, and every type is a piece of engineered art. When it comes to tables, there are another plethora of choices. These include operating tables, examination tables, gynecological tables, waiting room tables, and others.
Hospital Trolleys
Whenever it comes to hospital furniture, trolleys come as one of the most prominent components on the list. A wide range of trolleys is present in the hospital, each of which is responsible for carrying equipment for variable purposes. Some important trolleys include crash cart trolley, anesthesia trolley, instrument trolley, dressing trolley, ECG trolley, and laparoscopic trolley.
Hospital Carts
Different carts are in the hospital—some help transport equipment from room to room. In contrast, others comprise life-saving equipment such as anesthesia machines. Such carts are present in the emergency and OT rooms. Because of their greater significance, these carts require high maintenance for proper functioning.
Miscellaneous Furniture
Hospital furniture is under use by the staff and patients throughout the year. Therefore, the presence of all equipment is essential for the proper functioning the health care facility. Some of the equipment includes bedside IV strands, screens, and lockers. Moreover, storage units, washbasins, and stretchers are also important components of hospital furniture.
Sample Data Tables Covered for Each Region and Country:
This business analysis report on the Hospital Furniture market presents a regional as well as country level analysis. The regions covered in the report are – North America, Europe, Asia Pacific and Rest of the World. In these four regions, all the countries have been covered in detail with information on Hospital Furniture market size, trends and forecast.
The report covers Hospital Furniture market revenue and forecast for the period (till 2030), by regions, (further split into countries):
North America (United States, Canada, Mexico)
Asia Pacific (China, Japan, South Korea, India, Indonesia, Vietnam, Rest of APAC)
Europe (UK, Germany, France, Italy, Spain, Benelux, Poland, Rest of Europe)
Latin America (Brazil, Argentina, Rest of Latin America)
Middle East & Africa
HOSPITAL FURNITURE MARKET REVENUE ($MILLION), AND FORECAST, till 2030
Year
2023
2025
2027
2029
CAGR
(till 2030)
Hospital Furniture Market Revenue ($Million)
XX
XX
XX
XX
XX
Total
XX
XX
XX
XX
XX
*Note – Country level break-down has been covered in the report
Hospital Furniture Market Player Analysis:
Company overview, portfolio analysis, market share and target customers
Estimated segment revenue and relative positioning
Business and growth strategies
Consumer Behavior and Product Selection
Clean and well-oriented hospital furniture indicates how well a hospital is kept. Therefore, hospital authorities take utmost care in maintaining the tidiness and hygiene of the hospital furniture. The biggest challenge in hospitals is keeping the furniture free from germs. Thus, any furniture with surfaces easing the hygienic protocols is the right choice for a hospital.
Waiting room chairs are an essential part of hospital furniture. Patients and their relatives spend a reasonable amount of time on these chairs, waiting for their patients to get appropriately attended in the clinic or the ward. Therefore, the cleanliness and comfort of these chairs are the two critical factors that maintain the quality of waiting rooms. Therefore, hospital authorities pay special attention to these factors when buying chairs for their waiting rooms.
Industrial Trends in Hospital Furniture
Hospital furniture is a considerable investment. Therefore, authorities are focusing on buying the right furniture that meets the demand of modern technology and fulfills the needs of the increased number of hospitalized individuals. This results in a CAGR of 4%. According to a report, the industrial market of hospital furniture will reach almost $ 16 billion by the end of 2030 if it keeps expanding at this rate.
The number of hospitalized patients is increasing. Moreover, old hospital furniture increases the risk of pressure sores and ulcers. All of this is increasing the pressure promoting the growth of the medical market relating to hospital furniture.
"Every Organization is different and so are their requirements"- Datavagyanik
Do You Want To Boost Your Business?
drop us a line and keep in touch