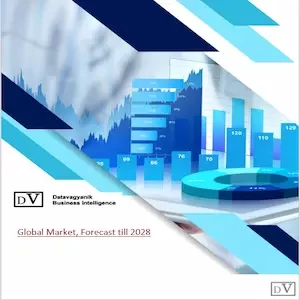 Middle East Cake Mixes Market Research Report, Analysis and Forecast
Middle East Cake Mixes Market Synopsis
There are several reasons why cake mixes are becoming more and more popular in the Middle East. The ease of using cake mixes is one of the key arguments. Cake mixes are a popular option for busy homes that lack the time or baking expertise to make cakes from scratch because they are quick and simple to prepare.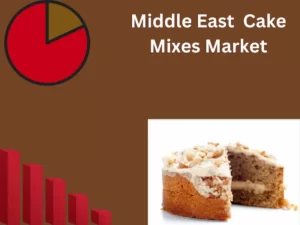 Also, cake mixes come in a variety of flavours and variations, allowing customers to explore and try out new flavours without having to have a lot of baking experience or understanding. Also, this selection enables customers to design cakes that are unique to their tastes.
Another factor contributing to the popularity of cake mixes in the Middle East is the growing interest in baking and cake decorating as a hobby. Cake mixes offer an accessible entry point into the world of baking and cake decorating for those who are just starting or are looking to improve their skills.
Furthermore, the availability of cake mixes in supermarkets and grocery stores across the region has made them easily accessible to consumers. Cake mixes are also affordable, making them a popular choice for households on a budget.
Saudi Arabia is the largest cake mix market in the Middle East, accounting for 36.4% of total regional sales in 2019 due to its large population and high per capita income.
The top three brands in the Middle Eastern cake mix market are Duncan Hines, Betty Crocker, and Pillsbury, which together account for nearly 65% of total sales in the region.
The UAE is the second largest market, with a 30.5% share of regional sales due to its large ex-pat population and an increasing number of tourists from all over the world.
Low-fat and sugar-free cake mixes have become increasingly popular among health-conscious consumers in the region, leading manufacturers to introduce several such products in recent years.
Last but not least, hospitality and entertaining guests are highly valued in the Middle Eastern cuisine culture. Cakes are frequently served during celebrations and get-togethers, and cake mixes are a popular option because of their convenience and diversity.
Overall, accessibility, variety, cost, and cultural considerations are to blame for cake mixes' appeal in the Middle East. If this trend gains traction, more inventive and distinctive cake mixes may be released to the market to satisfy the wide range of consumer preferences and tastes in the region.
Middle East Cake Mixes Market: Overview
Cake mixes are pre-packaged concoctions that include all of the necessary dry ingredients, including flour, sugar, baking powder, and flavourings, to produce a cake. To make a batter that can be baked in the oven, the mix is often blended with moist components like eggs, oil, and milk.
Cake mixes are available in many different tastes, such as chocolate, vanilla, and fruit flavours including strawberry, lemon, and orange. Though regional preferences for these flavours vary, chocolate and vanilla are typically the most well-liked flavours globally.
Cake mixes are available offline and online. A variety of cake mix items are available from online merchants like Amazon, Walmart, and Target that can be ordered with a single click and delivered right to the customer's door. For people who prefer to shop at home or who live in locations where access to actual stores may be restricted, this is a practical choice.
A variety of cake mixes are also sold by offline merchants such as supermarkets, grocery stores, and specialist bakeries. Customers can explore and compare various brands and tastes in these real stores, as well as consult trained staff members with any questions they may have.
Cake mixes are a popular choice for both novice and experienced bakers. Novice bakers often find that cake mixes offer a convenient and foolproof way to create a delicious cake, without the need for extensive baking skills or knowledge. Experienced bakers, on the other hand, may appreciate the convenience and time-saving benefits of cake mixes, as they can help to streamline the baking process.
In conclusion, cake mixes are a versatile and convenient product that can be enjoyed by a wide range of consumers. Whether purchased online or offline, chocolate, vanilla, and fruit-flavoured cake mixes offer a delicious and easy way to create a homemade cake that can be enjoyed for any occasion.
Saudi Arabia Cake Mixes Market Synopsis
The Middle East cake mixes market in Saudi Arabia is growing due to the increasing demand for convenience products. The rise in disposable income and the changing lifestyle of consumers have led to an increased demand for pre-mixed and ready-to-cook products that can be used to quickly make delicious cakes. The availability of these products in retail outlets has made it easier for consumers to purchase them without having to spend time baking from scratch. Additionally, manufacturers have been introducing new flavours and varieties of cake mixes which is further driving the growth of this market.
UAE Cake Mixes Market Synopsis
The Middle East cake mixes market in the UAE is also growing due to the increasing popularity of local desserts such as baklava, balah el sham, date pudding, etc., which require cake mixes as an ingredient. Several bakeries and restaurants have also started using pre-made cake mixes as they offer convenience and consistency when making large batches of desserts. The rise in tourism has also pushed up demand for these products as international tourists tend to look for local desserts during their stay. Manufacturers are now introducing new flavours, such as saffron-flavoured cake mixes, which cater to local tastes and preferences and are further driving the growth of this market.
Middle East Cake Mixes Market: Segmentation
The middle east dehydrated vegetable market has been segmented By Flavor and By Distribution Channel.
Based on the By Flavor, the middle east has a dehydrated vegetable market for Chocolate, Vanilla, and Fruit. In 2021, the Fruit segment held a significant share. Fruit Flavour cake has become increasingly popular among consumers in recent years due to its natural taste and health benefits. The availability of a wide range of flavours and varieties has also propelled the growth of this segment. Additionally, the health-conscious trend among consumers has been driving the demand for fruit cakes, as these cakes contain natural ingredients such as fruits and nuts. Moreover, the ease of availability in various forms such as frozen cakes, store-bought cakes, and ready-to-eat cakes has also contributed to the growth of this segment.
Based on Distribution Channel, the market is classified as Online and Offline. In 2021, the segment is expected to account for a significant share of Offline. Offline retail is still the dominant platform for consumer goods sales, with a market share of over 60%. It is expected to remain the largest sales channel in the coming years, as consumers continue to prefer shopping in person. However, the share of online sales is expected to increase significantly in the future. As a result, businesses need to create effective strategies to capitalize on both online and offline retail channels to remain competitive and successful in the marketplace.
In 2021, the Middle East Cake Mixes space saw several significant developments.
In May 2021: King Cake Co. launched its new line of premium cake mixes in the Middle East, offering flavours such as chocolate, vanilla, and red velvet. This marks their entrance into the Middle East cake mixes space and is expected to be a major player in the market.
In July 2021: Sweet Delight Bakery merged with Cakes & Creams in the Middle East, forming a major player in the cake mixes space. This merger made Sweet Delight Bakery one of the largest providers of cake mixes in the Middle East region and allowed them to expand its product line to include more flavours such as lemon, coconut, and almond.
In September 2021: Deli Delights launched its new line of organic cake mixes in the Middle East, offering a variety of flavours including strawberry, banana, and raspberry. This launch was well-received by health-conscious consumers looking for healthier options for baking cakes.
In November 2021: Cake Heaven introduced its new range of gluten-free cake mixes in the Middle East. The company has been at the forefront of innovation when it comes to providing delicious cakes without gluten or other allergens, making it an ideal choice for those with food allergies or dietary restrictions.
In 2022, there were several acquisitions in the Middle East Cake Mixes company space.
In March 2022: Dubai-based Al-Safa Foods acquires Egypt-based Kake-Mates. This is the first cross-border merger and acquisition in the Middle East cake mixes space, with Al Safa looking to expand its operations across the region.
In May 2022: Abu Dhabi-based Cinnamon and Spice Company acquire Qatar-based Flour & Sugar. This is a strategic move by Cinnamon and Spice to expand its product portfolio in the region.
In July 2022: Saudi Arabia's Batter Up acquires Jordan-based Sweet Treats. This move marks Batter Up's foray into the Middle East cake mixes space and provides them with a regional presence.
In September 2022: UAE's Bake Works merges with Kuwait-based Cakeology. Bake Works brings with it expertise in baking ingredients while Cakeology brings a strong presence in the Kuwaiti market.
The Middle East Cake Mixes Market is segmented as follows:
By Flavor
Chocolate
Vanilla
Fruit
Others
By Distribution Channel
By Region
The Middle East
Saudi Arabia
UAE
Qatar
Kuwait
Oman
Rest of the Middle East
"Every Organization is different and so are their requirements"- Datavagyanik
Do You Want To Boost Your Business?
drop us a line and keep in touch