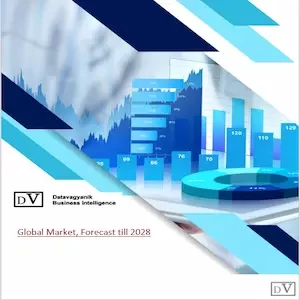 Middle East Collagen Market Research Report, Analysis and Forecast
Middle East Collagen Market Synopsis
Collagen is a protein that is naturally found in the human body and is responsible for providing strength and elasticity to various tissues such as skin, bones, and cartilage. In recent years, collagen has gained immense popularity in the Middle East due to its numerous health benefits and increasing consumer awareness about the importance of maintaining good health and a youthful appearance. Collagen supplements are becoming increasingly popular as people seek to improve their overall well-being and maintain healthy skin, hair, and nails.
Collagen supplements are available in various forms such as powders, capsules, and drinks, and are marketed as a convenient way to increase collagen intake. They are also popular among athletes and fitness enthusiasts who seek to improve joint health and muscle recovery. Collagen is also added to various food and beverage products such as protein bars, drinks, and snacks to increase their protein content and improve their nutritional profile.
The market is mainly driven by the increasing awareness about the benefits of collagen among the population, along with the growing demand for natural and organic products.
The major countries contributing to the growth of the market include Saudi Arabia, UAE, Turkey, Kuwait, and Qatar.
Marine-sourced collagen holds the largest share in the Middle East collagen market due to its high bioavailability and low cost of production.
In addition to its health benefits, collagen has also gained popularity in the cosmetics industry due to its ability to improve skin health and reduce the appearance of fine lines and wrinkles. It is added to various skincare products such as creams, lotions, and serums to promote skin elasticity and hydration.
Overall, the growing popularity of collagen in the Middle East can be attributed to the increasing awareness of its health benefits and the availability of a wide range of collagen supplements and products in the market.
Middle East Collagen Market: Overview
The connective tissues of the body, such as the skin, bones, and cartilage, contain a protein called collagen. It helps keep the suppleness and stiffness of various bodily parts by giving them structure and support. Moreover, many food and beverage products contain collagen as an ingredient or as part of nutritional supplements.
Bovine and porcine are the two main sources of collagen. Porcine collagen comes from pigs, whereas bovine collagen comes from cows. Animal bones and skin are used to extract collagen by a process called hydrolysis, which reduces the collagen into smaller, more absorbable molecules. It's common to call this hydrolyzed collagen "gelatin."
Gelatin is commonly used as an ingredient in food and beverage products, such as gummies, marshmallows, and desserts, due to its gelling properties. In recent years, hydrolyzed collagen has gained popularity as a dietary supplement, marketed for its potential benefits for skin, joint, and bone health.
In addition to its use in food and supplements, collagen is also used in healthcare products such as wound dressings and medical implants.
The popularity of collagen is growing in the Middle East due to an increasing interest in health and wellness, as well as the demand for natural and clean-label products. Consumers are looking for ways to maintain their health and appearance through natural means, and collagen has been marketed as a way to support skin, joint, and bone health. As a result, collagen can be found in a variety of food and beverage products, such as protein bars, drinks, and snacks, as well as dietary supplements.
Saudi Arabia Collagen Market Synopsis
Saudi Arabia has experienced rapid economic growth in recent years, largely due to an increase in oil prices. This has led to increased disposable income, resulting in a greater demand for health and beauty products such as collagen. The country has also seen an influx of foreign visitors, which has created a new demand for collagen-based products. Additionally, the ageing population in Saudi Arabia has also been a contributing factor to the growth of the collagen market, as they seek out products to help maintain a youthful appearance.
UAE Collagen Market Synopsis
The United Arab Emirates has become a hub for health and beauty products, owing to its booming economy. This has led to a growing demand for collagen-based products, as people seek out ways to maintain their youthful appearance. Additionally, the number of expatriates in the UAE has been steadily increasing, creating a diverse customer base for collagen products. The country also has a large number of spas and beauty clinics, further driving the demand for collagen-based products. Furthermore, the country's access to the latest technology and advancements in the beauty industry has created an ideal environment for the growth of the collagen market.
Middle East Collagen Market: Segmentation
The middle east Baby Care Products market has been segmented By Source, By Product and By Application.
Based on the By Source, the middle east is Bovine, and Porcine. In 2021, Bovine held a significant share. Bovine collagen is a type of collagen derived from cows or bovines. It has been used in the cosmetic industry as an ingredient in anti-ageing products, skin creams, and dietary supplements. Bovine collagen has also been used in medical treatments, such as tissue engineering, wound healing, and plastic surgery. To further emphasize the importance of bovine collagen, it has been shown to have a beneficial effect on medical treatments, from tissue engineering and wound healing to plastic surgery. For instance, recent research has demonstrated that bovine collagen can help to enhance the growth of new blood vessels in tissue engineering, which is beneficial for wound healing.
Based on the By Application, the middle east is a Food & Beverages, and Healthcare. In 2021, the Food & Beverages segment held a significant share. Food & Beverages Collagen is a type of collagen used as a thickener, stabiliser, and/or emulsifier in food and beverages. It has a high protein content, a low-fat content, and a low sugar content, making it an ideal option for food and beverage products. Furthermore, due to its functional benefits, food & beverage collagen has gained increased attention as an alternative to traditional ingredients in food and beverage products. For instance, it is often used as a substitute for xanthan gum and agar in vegan and gluten-free products as it is a natural and vegan alternative.
Based on the By Product, the middle east is a Gelatin, Hydrolyzed Collagen, Native Collagen, Synthetic Collagen, and Others. In 2021, the Gelatin segment held a significant share. Gelatin is a product derived from animal collagen, used in food and pharmaceuticals. It is a colourless and translucent brittle solid, with a slightly sweet taste. It is commonly used as a gelling agent, thickener, and stabilizer in food products, and as an ingredient in pharmaceuticals. Furthermore, gelatin is a highly versatile ingredient, used in a wide range of food and beverage applications.
In 2021, the Middle East Collagen space saw several significant developments.
In February 2021, Rousselot, a global collagen manufacturer, announced a collaboration with Equinom, a food tech startup, to develop plant-based collagen for the Middle East market.
In March 2021, Gelita, another global collagen manufacturer, launched a new collagen peptide product for the food and beverage industry, including the Middle East region.
In August 2021, Lonza, a Swiss-based healthcare company, announced the expansion of its collagen manufacturing plant in China to meet the increasing demand for collagen products in the Asia-Pacific and Middle East regions.
In 2021, there were several acquisitions in the Middle East Collagen company space.
In April 2022, UAE-based collagen company, Biotec, announced its acquisition of Bahrain-based cosmetic collagen firm, ReCell. The acquisition is expected to expand Biotec's market presence in the Middle East and provide ReCell with access to Biotec's distribution network. The acquisition will also allow Biotec to gain access to ReCell's innovative technology and products, as well as its established customer base. The acquisition will enable Biotec to increase its production capacity and efficiency and to develop new products and services.
In July 2022, Saudi-based collagen firm, Formio, announced its merger with Qatar-based collagen business, CollagenTech. The merger is expected to create a powerful force in the Middle East collagen industry, combining Formio's expertise in collagen production with CollagenTech's knowledge of collagen-based cosmetic products. The merger will also allow Formio to gain access to CollagenTech's innovative research and development capabilities, and to its customer base. The merger is expected to increase the efficiency and production capacity of both businesses and open up new opportunities for product innovation.
The Middle East Collagen Market is segmented as follows:
By Product
Gelatin
Hydrolyzed Collagen
Native Collagen
Synthetic Collagen
Others
By Source
Bovine
Porcine
Poultry
Marine
Others
By Application
Food & Beverages

Functional Food
Functional Beverages
Dietary Supplements
Confectionary
Desserts
Meat Processing

Healthcare

Bone & Joint Health Supplements
Wound Dressing
Tissue Regeneration
Medical Implants
Cardiology
Drug Delivery

Cosmetics

Beauty Supplements (Nutricosmetics)
Topical Cosmetic Products

Others
By Region
The Middle East
Saudi Arabia
UAE
Qatar
Kuwait
Oman
Rest of the Middle East
"Every Organization is different and so are their requirements"- Datavagyanik
Do You Want To Boost Your Business?
drop us a line and keep in touch