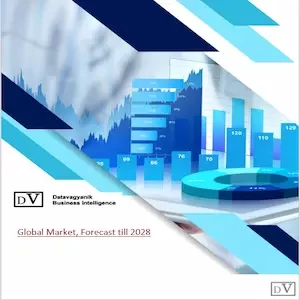 Middle East Dehydrated Potato Market Research Report, Analysis and Forecast
Middle East Dehydrated Potato Market Synopsis
Dehydrated potato is gaining popularity in the Middle East due to a variety of factors. One of the main reasons for its increasing popularity is its convenience. Its convenience is one of the primary factors contributing to its rising popularity. Dehydrated potatoes are a practical option for households with busy lifestyles because they are simple to store and have a longer shelf life than fresh potatoes.
Dehydrated potatoes are more affordable than fresh potatoes in addition to being more convenient. This is crucial in nations where the expense of shipping or adverse weather conditions can make fresh produce unaffordable. While maintaining the same nutritional benefits as fresh potatoes, dehydrated potatoes are a cheap option.
Another reason for the increasing popularity of dehydrated potatoes is their versatility in cooking. They can be used in a variety of dishes, such as soups, stews, and casseroles. Dehydrated potatoes can also be rehydrated and used as a side dish or mashed into a puree.
Saudi Arabia is the largest consumer of dehydrated potatoes in the region, accounting for around 45% of total consumption in 2019.
The market for dehydrated potatoes in the Middle East is highly fragmented, with small-scale local players dominating the market share.
Egypt and Iran are estimated to be two of the most promising markets for growth in this sector due to their increasing population, rising disposable incomes, and growing demand for convenience food products.
Furthermore, dried potatoes are a fantastic way to satisfy the Middle East's strong need for potatoes. The region's demand for potatoes is rising, and dehydrated potatoes present a practical answer due to the expanding population and shifting nutritional preferences.
Finally, hikers, campers, and other outdoor enthusiasts in the Middle East favour dehydrated potatoes as a food option. For outdoor activities, they are the perfect option because they are portable, lightweight, and quick to prepare.
In conclusion, the increasing popularity of dehydrated potatoes in the Middle East can be attributed to their convenience, affordability, versatility, and ability to meet the high demand for potatoes in the region.
Middle East Dehydrated Potato Market: Overview
Dehydrated potato is a processed form of potatoes that have been dried to remove moisture content and extend their shelf life. Dehydrated potatoes are available in various forms, including flakes, powder, dice, shreds, and others.
Flakes: Dehydrated potato flakes are small, thin pieces of dried potato that can be rehydrated by adding water. They are commonly used to make mashed potatoes, soups, and stews.
Powder: Dehydrated potato powder is a fine, dry powder made by grinding dehydrated potatoes. It is often used as a thickener in soups, sauces, and gravies.
Dices: Dehydrated potato dices are small cubes of dried potato that can be rehydrated by adding water. They are commonly used in casseroles, stews, and soups.
Shreds: Dehydrated potato shreds are thin strips of dried potato that can be rehydrated by adding water. They are commonly used in dishes like hash browns and potato pancakes.
Other Forms: Dehydrated potatoes can also come in other forms, such as slices, granules, and cubes.
Dehydrated potatoes can be produced from both organic and conventional potatoes. The potatoes used to make organic dehydrated potatoes were cultivated without the use of pesticides or synthetic fertilisers. Conventionally produced potatoes are used to make conventionally dehydrated potatoes.
Potato that has been dehydrated is offered in both food service and retail settings. Restaurants, caterers, and other food service businesses frequently employ food service dehydrated potatoes. Customers can purchase dehydrated potatoes in supermarket stores for usage at home.
Saudi Arabia Dehydrated Potato Market Synopsis
Saudi Arabia is also witnessing an increase in demand for dehydrated potatoes as it continues to be a major consumer of these products due to its traditional diet focusing on potatoes as a staple food. The rising demand for convenient and affordable food products has further increased the popularity of dehydrated potatoes in Saudi Arabia. Moreover, increasing health concerns among consumers have resulted in an increased focus on reducing fat content in snacks, which is also driving the growth of this market in Saudi Arabia.
UAE Dehydrated Potato Market Synopsis
The UAE dehydrated potato market is on the rise, driven by a growing demand for convenience food products and the increasing preference for healthy snacks. With the growing health-conscious population, the demand for potato chips is increasing. The UAE's strategic location between Europe and Asia has increased the influx of tourists and expatriates, who are likely to contribute to the growth of the dehydrated potato market in the country.
Middle East Dehydrated Potato Market: Segmentation
The middle east dehydrated potato market has been segmented By Form, Nature and  Distribution Channel.
Based on the By Form, the middle east has a dehydrated potato market for Flakes, Powder, Dice, Shreds, and Others. In 2021, the Powder segment held a significant share. Powder potato products are a convenient and versatile way of adding flavour to meals. They offer a variety of tastes and textures and are easy to store and prepare. As a result, they have become increasingly popular in 2021, accounting for a significant share of the global market. This is due to their versatility and convenience, as well as the wide variety of flavours and textures that are available. Additionally, their easy storage and preparation make them extremely popular, as people can quickly and easily add them to almost any meal.
Based on Nature, the market is classified as Organic and Conventional. In 2021, the segment is expected to account for a significant share of conventional. This increased demand for organic potatoes is expected to open avenues for growth opportunities and a positive outlook for the dehydrated potato market. The market is expected to grow at a steady rate in the coming years due to the increasing demand for organic potatoes. Furthermore, the rising consumer awareness about the nutritional benefits of dehydrated potatoes is likely to boost their sales in the upcoming years.
Based on the By Distribution Channel, the middle east has a dehydrated potato market for Food Services and Retail channels. In 2021, the Food Services segment held a significant share. This segment is expected to retain its market share over the forecast period owing to the increasing number of food delivery services. Additionally, the growing popularity of online and mobile ordering platforms is expected to fuel the demand for food services. Moreover, the increasing focus on convenience and health is also driving the segment's growth.
In 2021, the Middle East Dehydrated Potato space saw several significant developments.
In April 2021: PotatoPro, a leading Middle Eastern dehydrated potato producer, launched its new line of products in the UAE and Saudi Arabia. The product line includes a variety of dehydrated potatoes, including roasted, mashed and shredded potatoes. This new product range is expected to expand PotatoPro's reach in the region and strengthen its presence in the Middle East dehydrated potato market.
In June 2021: Frito-Lay Arabia announced its acquisition of Al Qahira Foods, a major regional processor of dehydrated potato products. The acquisition will add to Frito-Lay's already established dehydrated potato portfolio and give it access to larger markets in the Middle East.
In August 2021: Agritech Solutions, a leading provider of agricultural technology solutions for the Middle East region, announced the launch of their new automated dehydration process for potatoes. The process uses advanced automation techniques to reduce water content from potatoes quickly and efficiently while preserving their quality and nutritional value.
In November 2021: Rami Foods launched its latest line of premium dehydrated potato products in Saudi Arabia. The product range includes oven-baked chips, mashed potatoes, French fries and more. Rami Foods also introduced its brand of seasoning which has been specially designed to complement its dehydrated potato products. Give me the source of the information.
In 2022, there were several acquisitions in the Middle East dehydrated potato company space.
In 2021, the Middle East dehydrated potato market saw a major shift when leading global food producer and supplier McCain Foods announced that it had acquired the Middle Eastern potato processor and dehydrated potato supplier, Al Safi Danone (ASD). The acquisition, which was completed in early 2021, included a majority interest in ASD's operations in Egypt and other countries within the Middle East.
The acquisition of ASD by McCain Foods has had several positive impacts on the Middle Eastern dehydrated potato market. First, McCain Foods' extensive experience in producing and supplying high-quality frozen and dehydrated potatoes to customers around the world provides a great opportunity for ASD to leverage their existing customer base and expand into new markets.
The Middle East Dehydrated Potato Market is segmented as follows:
By Form
Flakes
Powder
Dices
Shreds
Others
By Nature
By Distribution Channel
By Region
The Middle East
Saudi Arabia
UAE
Qatar
Kuwait
Oman
Rest of the Middle East
"Every Organization is different and so are their requirements"- Datavagyanik
Do You Want To Boost Your Business?
drop us a line and keep in touch