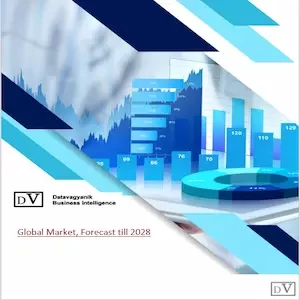 Middle East Soy Sauce Market Research Report, Analysis and Forecast
Middle East Soy Sauce Market Synopsis
The Middle East soy sauce market has grown recently, and this trend is anticipated to continue in the years to come. Its development is attributed to some factors, such as the rising popularity of Asian cuisine, soy sauce's health benefits, and the growing demand for vegetarian and vegan goods.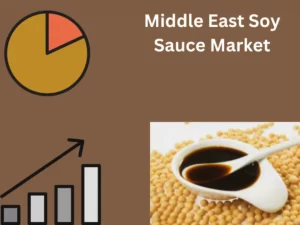 First, the demand for soy sauce has expanded as Asian cuisine has become increasingly popular in the Middle East. Since soy sauce is a key component of many Asian recipes, demand for it is anticipated to increase as more people become interested in trying out this cuisine.
Secondly, soy sauce is also becoming increasingly popular among health-conscious consumers. Soy sauce is a low-calorie condiment that contains antioxidants and is rich in amino acids, which can help to lower blood pressure and improve overall health. With more people in the Middle East becoming aware of the health benefits associated with soy sauce, it is expected that demand for this product will continue to grow.
The Middle East is one of the leading consumers of soy sauce, with the majority of sales coming from countries in the Gulf Cooperation Council (GCC), such as Saudi Arabia and the United Arab Emirates.
China accounted for more than two-thirds of total imports into the region during this period, followed by Thailand and Indonesia
Saudi Arabia is the largest market for Soy Sauce in the Middle East and North Africa region, accounting for around 34.5% of the total sales in 2020.
Lastly, the market for vegetarian and vegan products is also expanding in the Middle East. Many vegetarian and vegan cuisines use soy sauce as an ingredient because it imparts flavour and depth without using any animal ingredients. The demand for soy sauce is projected to rise as more individuals in the area switch to vegetarian and vegan diets.
In conclusion, several reasons, such as the rising popularity of Asian cuisine, the health advantages of soy sauce, and the growing demand for vegetarian and vegan goods, are driving the expansion of the Middle Eastern soy sauce market. It is anticipated that the Middle East soy sauce market will expand over the future years as these trends continue to change.
Middle East Soy Sauce Market: Overview
Soy sauce is a staple condiment in many cuisines around the world, particularly in East and Southeast Asia. The sauce's distinctive umami flavour comes from fermented soybeans used in its production. Brew soy sauce and blend soy sauce are the two main subcategories.
Brewed soy sauce is made by fermenting a mixture of soybeans, roasted grains, salt, and water for several months to produce a rich, complex flavour. The fermentation process is crucial to the flavour of the soy sauce, and the longer the fermentation, the darker and more intense the flavour. Brewed soy sauce is further divided into two main categories: light soy sauce and dark soy sauce.
Light soy sauce is the most commonly used type of soy sauce and is often referred to as "regular" soy sauce. It is light in colour and has a saltier taste than dark soy sauce. It is commonly used as a seasoning in stir-fries, marinades, and dipping sauces.
Dark soy sauce, on the other hand, is thicker and darker in colour than light soy sauce. It has a slightly sweet and rich flavour and is often used in dishes that require a deeper colour and flavour, such as stews and braises. Dark soy sauce is often added to light soy sauce to balance the flavour and colour of a dish.
Blended soy sauce, also known as chemical soy sauce, is made by hydrolyzing soy protein and mixing it with other ingredients such as corn syrup and caramel colour. It is generally less expensive and has a milder flavour than brewed soy sauce. Blended soy sauce is often used in commercial food production and is less commonly used in home cooking.
In conclusion, soy sauce comes in two main types: brewed and blended. Brewed soy sauce is further divided into light soy sauce and dark soy sauce, each with its unique flavour and uses. Whether you prefer the lighter, saltier taste of light soy sauce or the richer, deeper flavour of dark soy sauce, soy sauce is an essential ingredient in many dishes and a staple in many kitchens around the world.
Saudi Arabia Soy Sauce Market Synopsis
In Saudi Arabia, soy sauce has become increasingly popular because of the country's growing population and its rapidly expanding food culture. With an influx of new cuisines and global flavours, soy sauce has become a staple ingredient in many Saudi dishes. Additionally, due to its mild flavour and low sodium content, it is an ideal condiment for health-conscious consumers. Moreover, as more people become aware of the benefits of adding soy sauce to their diet such as its high protein content, the market for it is likely to keep growing.
UAE Soy Sauce Market Synopsis
In the UAE, soy sauce is becoming increasingly popular due to its versatility when used in cooking. It can be used as a seasoning for salads or as a dipping sauce for various snacks and finger foods. Moreover, its relatively low cost compared to other condiments makes it an attractive option for many households looking to save money on their grocery bills. Furthermore, due to the increasing number of international restaurants opening in the UAE, soy sauce has become a staple ingredient in many local dishes. This has further stimulated demand for this product and helped drive growth in the UAE's soy sauce market.
Middle East Soy Sauce Market: Segmentation
The middle east soy sauce market has been segmented into By Process and  Type.
Based on the By Process, the middle east has a soy sauce market for Brewed and Blended. In 2021, the Blended segment held a significant share. Blended soy sauce is a combination of two or more types of soy sauce, such as light and dark soy sauce, to create a unique flavour. It is a popular condiment in many Asian cuisines, and its popularity has been growing in recent years. As a result, Blended soy sauce has become an essential ingredient in many dishes, with demand continuing to increase due to its versatility and unique flavour profile. For example, many restaurants are now offering dishes that feature Blended soy sauce as a key ingredient, such as stir-fry dishes, dumpling sauces, and marinades.
Based on Type, the market is classified as Light Soy Sauce, Dark Soy Sauce, and Others. In 2021, the segment is expected to account for a significant share of Dark Soy Sauce. The market is expected to be driven by rising demand for convenience foods and increasing health consciousness among consumers. Dark soy sauce is likely to remain popular due to its distinct flavour and its health benefits such as lower sodium content and higher antioxidant content. In addition, dark soy sauce has a longer shelf life than traditional soy sauces, making it ideal for home and commercial kitchens alike. With these factors in mind, it is no surprise that the dark soy sauce market will continue to expand in 2021 and beyond. For example, the introduction of plant-based dark soy sauces made from pea and coconut proteins has been welcomed across the world, as it provides consumers with a healthier and more sustainable alternative to traditional soy sauces.
In 2021, the Middle East Soy Sauce space saw several significant developments.
In 2021 Maedaichi Shoyu, by Japanese food company Ajinomoto Co. This brand was launched specifically for the Middle East market and aims to provide high-quality soy sauce with a unique flavour profile.
In 2021, UAE-based Emirates Modern Poultry Company (EMP) and Saudi Arabia's Al-Marai Company has merged. This merger will enable both companies to expand their respective soy sauce portfolios and better compete in an increasingly competitive environment.
In 2021, Saudi Arabia's Almarai Company has announced plans to acquire an additional stake in Morocco-based food company Fattal & Co., giving them access to Fattal's extensive range of soy sauces and other condiments. This acquisition is expected to further strengthen Al marai's presence in the Middle East market
In 2021, Israeli-based Osem Group has unveiled its plan to launch a new range of organic soy sauces under its brand name "Taste of Nature". This product line is designed to meet the growing demand for organic products in the region, as consumers are becoming increasingly aware of their health and environmental impacts on their food choices.
In 2022, there were several acquisitions in the Middle East soy sauce company space.
In 2021, The merger between the two leading soy sauce producers in the Middle East, Al-Soyan and Halwani Bros., The resulting company will be the largest soy sauce manufacturer in the region and will have a significant impact on the Middle East's soy sauce market.
The merger will create a larger, more efficient and vertically integrated player in the soy sauce space, allowing for more cost savings and increased innovation. The combined entity is expected to focus on expanding product offerings, investing in new technologies and increasing marketing efforts to reach new customers.
The Middle East Soy Sauce Market is segmented as follows:
By Process
By Type
Light Soy Sauce
Dark Soy Sauce
Others
By Region
The Middle East
Saudi Arabia
UAE
Qatar
Kuwait
Oman
Rest of the Middle East
"Every Organization is different and so are their requirements"- Datavagyanik
Do You Want To Boost Your Business?
drop us a line and keep in touch