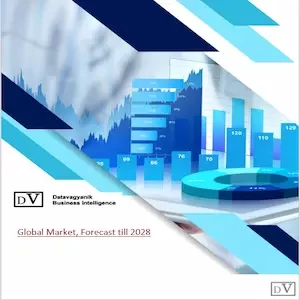 SD-WAN Market Research Report, Analysis and Forecast till 2030
SD-WAN Market Size & Growth Analysis
The SD-WAN market is expected to grow 30% in 2022 and the estimated SD WAN market size in 2021 is $3.25 billion. The modern cloud era has caused a significant re-architecture at the edge of the enterprise network. Whereas WAN connectivity between the branch and data center used to suffice, today enterprises are looking to solve a full range of network, security, and management pain points at the network edge. SD-Branch is an opportunity to rethink enterprise network architecture and design; embrace virtualized, containerized, or cloud-hosted functions; enable flexibility and agility, and simplify management.
Software defined wide area network is gaining significant traction in the Communication service providers (CSP) & Networking service market. Due to virtual networking and cloud, SD-Wan enables CSPs, ISPs and MSPs to offer a wide range of services such as multi-cloud networking and cloud security.
With the evolving nature of the hybrid workplace, enterprises are looking to extend connectivity to branch locations and enable secure work-from-home experiences. By combining Silver Peak's advanced SD-WAN technology with Aruba's SD-Branch and remote worker solutions, customers can simplify branch office and WAN deployments to empower remote workforces, enable cloud-connected distributed enterprises, and transform business operations without compromise."
SD-WAN market had transitioned from the introduction phase to the growth phase in FY2019. The market is still in its early stages of the growth phase. Factors such as cost-efficient solutions through better usability of public and private networks, hybrid/ multi-cloud connectivity, application aware routing, etc., are some of the major factors driving the market growth. In 2020, the SD-WAN market share is merely 3% of total WAN market. In coming years, it is expected to gain a significant percentage of WAN market as business move from MPLs (have around 42% market share in 2020) to SD-WAN.
The market research report titled "SD-WAN Market, Business and Opportunity Analysis" published by Datavagyanik presents a detailed analysis of the SD-WAN Market with country-wise market statistics, qualitative insights and market player analysis. One of the prime objectives of the report is to provide an assessment of the market potential, growth, market revenue of SD-WAN Market for each country.
Key Insights that the SD-WAN Market analysis report presents are:
SD-WAN Market revenue and demand by countries
SD-WAN Market production and sales volume by countries
Break-down of the SD-WAN Market in terms of application areas, target customers and other potential market segments
Areas that are relatively more potential and are faster growing
SD-WAN Market competitive scenario, market share analysis
SD-WAN Market business opportunity analysis
Historical SD-WAN Adoption Statistics(2015-2021)
The global SD-WAN market size was $2.4 billion in 2020. North America accounted for more than 77% of the global market although it has only 4.5% of the global population. The North American managed SD-WAN service market remains fragmented with NSPs, MSPs, SIs, and VARs competing for opportunities across business segments.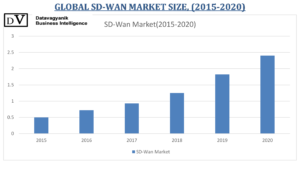 While large NSPs and MSPs have significant SD-WAN deployments to their credit, the VARs and master agent channels dominate a large share of the market revenues. The SD-WAN market is expected to grow significantly during the forecast period. The growth forecast for 2021 is 31.2%. The Managed SD-WAN market is expected to drive the market growth.
Global and Country-Wise SD-WAN Market Statistics
Global and Country-Wise SD-WAN Market size ($Million) and Forecast – (till 2030)
Global and Country-Wise SD-WAN Market Production Volume and Forecast – (till 2030)
Global and Country-Wise SD-WAN Market Sales Volume and Forecast – (till 2030)
Global and Country-Wise SD-WAN Market Business Opportunity Assessment
Drivers of SD-Wan market
SD-WAN managed services are growing fast and gaining traction as an alternative to legacy network services.
The expansion of Work from Anywhere (WFA) drives interest in security solutions.
Value-added services are important part of SD-WAN MS offerings.
Multi-cloud connectivity demand is growing.
strong demand to integrate SD-WAN with software-defined branch (SD-branch) and wireless.
SD-WAN Vendors Key Focus Areas
Hybrid or multi-cloud connectivity is a key focus area– Cloud has become an integral part of an organization's digital transformation strategy. 3 out of 4 IT strategists prefer to deploy cloud over hardware. Further in FY2021, 1 out of every 2 enterprises deploying cloud use at least 3 cloud services. Companies prefer multiple cloud vendors to manage risks such as downtime and data loss. The traditional WAN structure is not fit for multi-cloud deployment as it is expensive as well as inefficient. Further, SD-WAN vendors are partnering with cloud provider such as Google Cloud, Azure, AWS, etc. to enable enterprise to connect their branches securely and efficiently. This eradicates the need for MPLs completely.
Integrating security & support with SD-WAN offering- SD-WAN architecture allows encryption of distributed traffic, however, there isn't any inbuilt security inspection. Enterprise must deploy security inspection and filtering to secure SD-WAN traffic. Companies prefer seamless service for SD-WAN vendors whether it be deployment, management or security. SD-WAN vendors are taking this as an opportunity to gain market share and are partnering with security vendors to ensure interoperability of their offerings.
Drivers
Faster cloud applications and better security
Work from home culture and distributed branch network is driving growth
SD-Wan vendors expanding channel partnership is increasing market penetration
Managed SD-WAN provides a cost effective and hassle-free approach to network management
SD-WAN provides agility to enterprise to deploy both SD-wan as well as MPLs
Developments in SD-WAN Market
Since 2017, Cisco and VMware were locked in an intense battle to dominate the SD-WAN market. Both the companies made huge investments to buy SD-WAN pure players such as Viptela (acquired by Cisco) and Velocloud (acquired by VMware).
VMware acquired Nyansa acquisition in January 2020,
During June 2020, Adaptiv Networks bought ELFIQ Networks to expand its SD-WAN portfolio.
HPE acquired silver peak in September 2020
Juniper Networks acquired 128 Technology in October 2020.
In April 2021, Palo alto acquired CloudGenix Inc.
Top 10 SD-Wan Companies
Aryaka Networks
Barracuda Networks
Bigleaf Networks
Cato Networks
Cisco Meraki
Citrix
CloudGenix (Palo      Alto        Networks)
Cradlepoint
FatPipe Networks
Fortinet
Infovista
Silver Peak Systems (HPE)
Talari (Oracle)
VeloCloud (VMware)
Versa Networks
Viptela (Cisco)
SD-WAN Vendors Competitive Analysis
The top 10 SD WAN Comanies have a share of more than 65% of the global SD-WAN market. Some of the major players are VMware, Cisco, Aryaka networks, HPE, Fortinet, etc. There is a continuous tussle between players to gain market share through merger and acquisition and strategic partnership.
SD-WAN Market Segmentation
SD-WAN, by Solution:
SD-WAN Analysis, by Services:
Consulting
Implementation
Training and Support
SD-WAN Analysis, by Deployment:
SD-WAN Analysis, by Industry:
BFSI
Energy and Utilities
Government
Healthcare
Manufacturing
Retail
Transportation and Logistics
Others (Education, Media and Entertainment, Hospitality, etc.)
SD-WAN Market revenue and forecast till 2030, by Region:
North America SD-WAN Market
Europe SD-WAN Market
Germany
France
Italy
Spain
UK
Rest of Europe
Asia-Pacific SD-WAN Market
China
India
Japan
South Korea
Indonesia
Australia
Rest of Asia Pacific
Latin America SD-WAN Market
Middle East & Africa SD-WAN Market
Saudi Arabia
UAE
Egypt
Rest of Middle East & Africa
SD-WAN MARKET REVENUE ($MILLION), (till 2030)
Year
2023
2025
2027
2029
CAGR
(2021-2028)
SD-WAN Market Revenue ($Million)
XX
XX
XX
XX
XX
Total
XX
XX
XX
XX
XX
*Note – Country level break-down has been covered in the report
SD-WAN Market Player Analysis:
Company overview, portfolio analysis, market share, and target customers
Estimated segment revenue and relative positioning
Business and growth strategies
SD-WAN Market Research Methodology:
There is an entire data collection and validation framework that Datavagyanik follows to provide you with authentic information. We connect to industry experts across various countries to understand market trends and demand pattern. The same is done through paid interviews and surveys.
Our internal team of analysts are experts in studying market pattern, mining data and extracting useful information from different paid as well as freely available sources. Datavagyanik has exhaustive internal data base with information on markets, market players and other macro and micro economic indicators that impact industries.
"Every Organization is different and so are their requirements"- Datavagyanik
Do You Want To Boost Your Business?
drop us a line and keep in touch