If you are a vegan, seitan is something that you must be aware of. It is among well-known meat substitutes, resembling the taste and texture of meat. Seitan is made from wheat protein (wheat gluten) and is also called wheat meat. In order to prepare seitan, the wheat dough is rinsed until the dough particles are washed away, leaving the wheat gluten behind. It is a high-protein food.
Seitan is used as a base in a wide variety of mock meats. It is a common ingredient in burgers. Seitan vegan burgers can be prepared at home and are also available in the retail stores. These are also used in wraps and sandwiches in place of meat slices.
However, if you are gluten-sensitive, you should avoid seitan as it is made from wheat gluten. If that is not the case, you are consume it without any hesitation.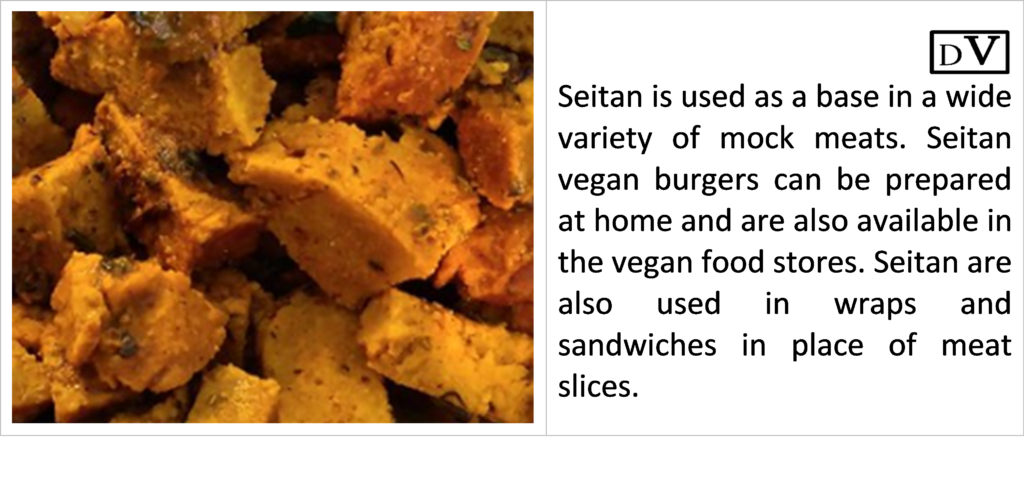 There are several startups working in the vegan meat industry. Some of them are using seitan in the best way to mimic actual meat. For example, LoveSeitan is a UK based company that produces highly innovative, flavored seitan that is loved by consumers. LoveSeitan offers multiple varieties of seitan in different flavors and these are used in a range of dishes like pizza toppings, sandwiches, noodles and wraps.
Seitan Chyck'n, one of the several products offered by LoveSeitan contains chicken seasoning and garlic granules. Seitan Chyck'n tastes like actual chicken and can be prepared along with rice and vegetables.
Best brands of seitan you can purchase in 2021
While there are many companies selling seitan in the market, we are listing down the best brands of seitan that you can try out:
Pacific
Wheaty
Sweet Earth Foods
WestSoy
LoveSeitan
Seitan is a good combination with vegan fast food options:
Fast foods are difficult to resist. Even if you are a vegan, there are plenty of fast food options available for you in the market. There are vegan fast foods that are prepared from healthy plant-based ingredients and a variety of mock meats. Seitan is a popular meat substitute that is used in plant-based burger, sandwiches & rolls, pasta & lasagna and similar products.
Demand for vegan fast food is growing. Vegan fast food is becoming popular not just among vegans but also among individuals who are looking to reduce their animal meat consumption in order to manage weight and stay healthy.
Vegan fast food that are most popular:
Vegan burger remains the most consumed fast food in the United States. Americans are fond of burgers and a similar trend is observed in the vegan food industry. In a recent survey, out of 180 vegans interviewed in the United States, 147 agreed that they consume vegan burger at least once every week. These vegan burgers are totally plant-based and contain mock meats that are obtained from sources like pea protein, soy, seitan, rice protein and other sources.
remain the second most popular in the vegan fast food list. These contain a range of vegetables, plant-based sauces, plant-based cheese or cream and plant-based meat.
Sausages are another important fast food item. Vegan sausages contain plant-based pork, plant-based beef and other mock meats.
Vegan pizza is loved in the fast food category. This pizza, just as other vegan food, are entirely plant-based. Vegan dough, sauce, cheese and other plant-based ingredients are used to prepare this pizza.
Vegan chicken nuggets look and taste similar to chicken nuggets. Morningstar Farms is among popular vegan chicken nugget brands. The company offers frozen chicken-like nuggets that are completely plant-based.
Fast food chains are introducing vegan food options to attract customers:
Established fast food chains are realizing that veganism is growing throughout the globe. Fast food brands are actively looking to include vegan products in their offering to meet this growing demand. Below are a few such examples:
Burger King, the leading hamburger chain, has started providing vegan burgers which are completely plant-based. Its famous product line Whopper now also comes in a meat-free variant. Burger King has developed this plant-based burger in collaboration with Impossible Foods. This is not just a veggie burger; this is a product that is targeted to the meat eaters.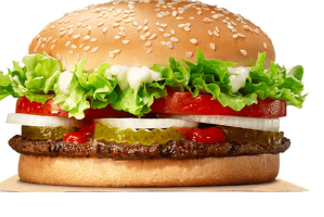 KFC has partnered with Beyond Meat in order to expand its vegan product line. KFC along with Beyond Meat, has developed plant-based product called Beyond Fried Chicken. KFC has also launched a product called vegan chicken burger, which has been recognized by PETA at the vegan food awards event.  
Subway has partnered with Beyond Meat, a plant-based meat company to offer vegan sub. Subway now serves Beyond Meatball Marinara sub which contains meatless meatballs that are made from plant proteins.
Carl's Jr. and Hardee's provide a range of meat substitutes in collaboration with Beyond Meat. Some of the vegan offerings that they have are Beyond Burger and Beyond Sausages.
McDonald's has announced that it will launch plant-based burgers in 2021. The burger which will be called McPlant will be targeted to the vegan population.
The United States is the largest market for vegan food, but the trend is picking everywhere:
The trend of veganism started from the United States. In the country, there are many individuals who want to have a minimal dependence on animals for their food. These individuals rely on plant-based food and do not even like to consume animal milk and related products like cheese, butter and others. In order to serve these set of consumers, companies have developed products like plant-based milk, yogurt, cheese and even meat.
Presently, it is not just the United States which is a market for vegan food products. Plant-based foods are attracting customers in Europe and Asian countries as well. Presently, there are over 3 million vegetarian individuals in the UK and around 1.5 million are vegans. The vegan population in the entire Europe is growing rapidly. Plant-based food is being consumed in countries like France, Germany, Italy and others.
The Asia Pacific region is another region where vegan food products are becoming popular. India can be a big market for such products in future as it is a country with large vegetarian population. Around 30% of the Indian population is vegetarian which is around 400 million. This is a huge number and with changing lifestyles, these consumers are willing to experiment with luxury and lifestyle food items.
##Related tags – Seitan, meat substitute, vegan food, vegan fast food, vegan fast food chains, most popular vegan fast food, Best brands of seitan, vegan burgers, sandwich, vegan chicken, LoveSeitan