When it comes to plant-based milk, most of you are already familiar with products like almond and coconut milk. However, many of you may not have tasted or even heard of pea milk. Pea milk is a very nutritious plant-based milk category that is available in the market. This is a perfect alternative to milk and is equally nutritious and healthy.
Take Right Decision with Pea Milk Market Trends Analysis Report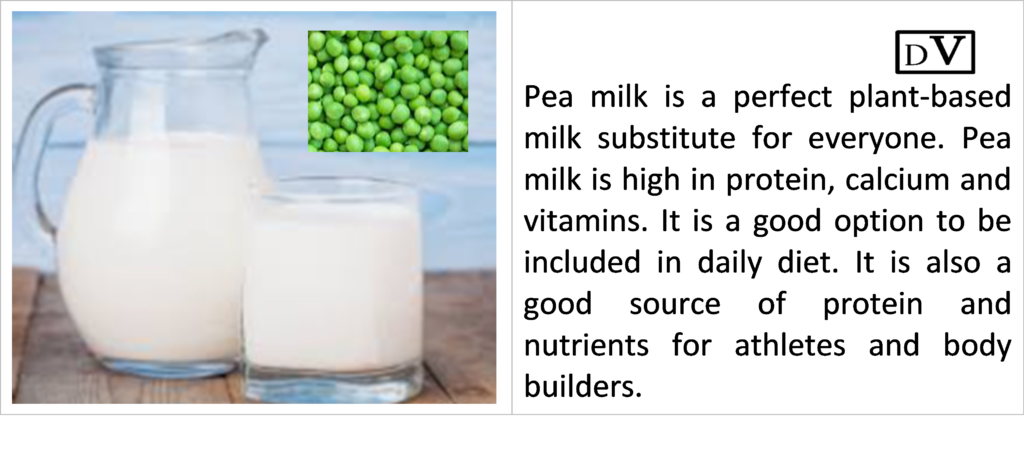 While there are not many companies manufacturing pea milk, Datavagyanik figured out Some of the best pea milk brands in 2022, that is worth trying. These brands are:
Ripple Foods – Ripple foods is a United States based manufacturer of plant-based products. It is well known for its plant-based milk, which are produced from pea. The company markets plain as well as flavored pea milk. Its products are mainly available in the United States.
Sproud – Spoud is a pea milk manufacturer based in Sweden. The company is known for its plain as well as flavored pea milk. Sproud's products are available in Europe, the United States and Canada.
Bolthouse – Bolthouse is a United States based producer of plant-based healthy beverages. Plant-based milk, prepared from peas is one of its products. The company are avaiable mainly in the United States.
Devon Garden Food Limited
Freedom Foods Group Limited
Nestle S.A.
Qwrkee Foods Ltd
Snappea Foods
Symrise Ag
The Mighty Society
Vf Nutrition Gmbh
If you are in Malaysia or Singapore, the pea milk brand that you can try out is Snappea. Snappea is a perfect vegan milk choice, available in plain as well as chocolate flavor.
Health benefits of pea milk
Pea milk is among the healthiest alternatives of milk. Protein content in pea milk is much higher in comparison to other plant-based milk options like almond milk. It is also rich in calcium, potassium, vitamin A, vitamin D and iron. Pea milk can be consumed daily just as conventional milk. It is safe and a healthy option, full of nutrients. Pea milk is also a good choice of protein and other nutrients for athletes and body builders.
Pea milk is good for kids
Many kids do not like the taste of cow milk. In such a case, it is challenging to meet their daily protein and calcium requirements through food. Pea milk is a good milk alternative for kids. Ripple Foods even has a product "Ripple Kids", specially targeted to kids. The product has added nutrients to support brain development and physical growth.
Pea Milk Is Awesome, but you should also explore these popular Plant-based Milk
Do not let your child miss on the world of nutritious Vegan Milk Alternatives, as Vegan Athletes tend to have better recovery time and stamina.
Vegan Food that your child & you will fall in love with